Acrisure predicts above-average hurricane season for 2022 | Insurance Business America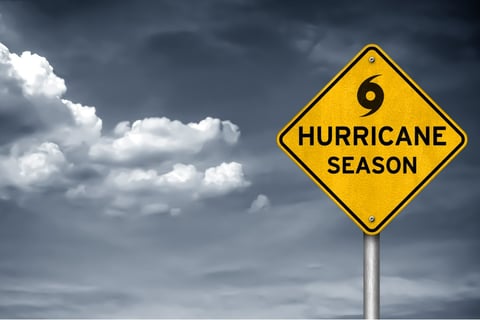 The 2022 hurricane season is shaping up to be above average, although with less activity than the record 2020 and 2021 seasons, according to a forecast by Acrisure Re, the reinsurance division of global broker and fintech platform Acrisure.
Recent above-average hurricane activity is at least partly due to the current warm phase of the Atlantic Multidecadal Oscillation (AMO), which began in 1995, Acrisure Re said. In spring of 2020, the AMO reached its highest values since 1950. That was followed in 2021 by the third most active year of hurricanes on record, with 21 named storms.
This season, however, Acrisure Re Analytics forecasts a cooler Atlantic surface temperature than in 2021 through the key months of the hurricane season.
Acrisure Re considered the following factors to create its report:
Forecast AMO and Atlantic sea surface temperature are slightly lower than last year, indicating a less active hurricane season than in 2021
The El Nino Southern Oscillation (ENSO) is predicted to be a marginally weaker La Nina phase than last year, which will lead to weak vertical wind shear and enhanced hurricane activity
Negative ENSO rates are associated with lower landfall rates for Gulf clusters in Arcisure Re's forecast model
Past analog years of 2006 and 2015 indicate Quasi-Biennial Oscillation (QBO is trending to a positive anomaly. It has been suggested that positive QBO values are associated with more Cape Verde storms forming in the deep tropics
Conditions in the Sahel region of Africa appear to be close to average. This means dust is unlikely to play a major role in suppressing hurricane activity
Read next: Weathering the storm – CUO on how catastrophic weather has impacted the market
"The 2022 hurricane outlook indicates an above-average period of storm activity, which will mean guarding against loss of life and property damage," said Simon Hedley, CEO of Acrisure Re. "Acrisure Re's analytical capabilities and intellectual reach allow us to remain committed to providing sustained, market-leading modeling and research regarding the upcoming hurricane seasons. These methodological considerations will be of heightened importance given the impact of storm devastation in 2021. We will continue to provide updates as the season progresses."
"Our 2022 hurricane outlook report reflects a consultative and collaborative approach to gain a deep understanding of the potential for catastrophic risks this summer and fall," said Ming Li, global head of catastrophe modeling at Acrisure Re. "This model enables our analytics team to operate as an extension of our clients' risk management team and provides the basis for advice year-round."