Agency tells its story as Hurricane Florence nears | Insurance Business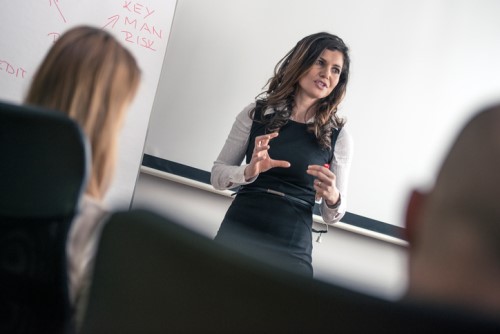 More than one million people have started fleeing the East Coast as Hurricane Florence barrels towards the US, according to reports from Bloomberg. Areas along the coast in North Carolina, South Carolina, and Virginia are under mandatory evacuation orders, while brokers and agents are working overtime to prepare their clients for the incoming storm.
Andrew Muller, president and CEO of Mappus Insurance Agency, which is headquartered in Charleston, South Carolina, estimated that over 50% of people in the area are evacuating, and many clients have already been in touch with the agency in the days leading up to the storm.
"The big questions that we're getting – questions that we constantly preach all the time when we bring clients on about know your deductibles, know your coverages, make sure you have your policies handy – they're calling in, asking for copies of their policies, what's my deductible, do I have flood insurance," said Muller, though he added that many residents are familiar with hurricanes at this point.
"This is the third year in a row that we've had a storm come our way, so people that have been here are starting to get used to it in terms of how to prepare. A lot of our downtown clients that have experienced three years of flood losses in a row are pretty well prepared in terms of moving their stuff to higher ground, trying to utilize sandbags where they can, and then having disaster mitigation companies ready to go."
Muller told Insurance Business that he's seen some instances where these mitigation companies have proactively reached out to his clients because they've helped them through the past two or three years of flooding events, and the teams are prepared to assist those clients as quickly as possible should they sustain a loss.
People who have properties in a FEMA-designated Flood Zone X are also realizing, because of past events, that they are susceptible to flood losses.
"We had, again over the last three years, a ton of properties in X Flood Zones where people that did not have flood coverage sustained flood losses, so now they know it's real," said Muller. "It's definitely something that is more on the front of mind for a lot of people, especially those that moved here say, from the Midwest that never have experienced living on a coast and having to deal with flood insurance and flooding. It's becoming a lot more real."
Mappus, meanwhile, continues to help prepare its clients for the storm, which is expected to make landfall near the North Carolina-South Carolina border during the night of September 13, as well as raising awareness of flood insurance in between hurricane seasons.
"We've just been extremely active on social media. We recently created a video explaining specifically why X Flood Zones are prone to flooding and why if you live in an X Flood Zone, just because your lender is not requiring you to carry flood, you still have a 30% chance of sustaining a flood loss and being on the coast, I think that number is even higher," said Muller.
"We're proactively trying to help the community, in terms of educating them on what flood zones are and the actual risk, and that there are actually pretty inexpensive FEMA alternative options with the private flood insurance options that we represent."