Allstate, Progressive Insurance stop issuing auto policies ahead of Irma say dealers | Insurance Business America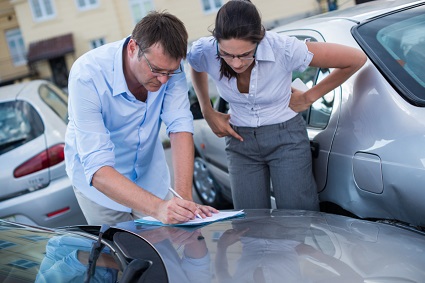 Several insurers, including
Allstate
and Progressive, have reportedly stopped issuing policies on new cars in certain parts of Florida in anticipation of Hurricane Irma's arrival.
According to estimates by Barclays Plc, Hurricane Irma could cause as much as $130 billion in damage. The National Hurricane Center forecasted that it might reach Florida this weekend.
Celebrate excellence in insurance. Nominate a worthy colleague for the Insurance Business Awards!
Barry Frieder, the president of Miami-based car dealership Potamkin Automotive, told Bloomberg that insurers had stopped writing since Tuesday.
"We've kind of been out of business since yesterday," Frieder said.
Florida Automobile Dealers Association president Ted Smith believes that due to the hurricane forecast insurers may be overreacting to losses they have incurred the previous month in relation to Hurricane Harvey, thus refusing coverage. He also pointed out that – compared to some other insurers –
State Farm
Mutual Automobile Insurance continues to issue coverage and is waiting until a national hurricane advisory before it halts writing new policies.
"If you take us out of business for a week before a storm even hits and maybe a week after, you can imagine the impact, not just on consumers who are inconvenienced but the state's economic resources," Smith explained. "I'm urging through our public officials that they talk to these insurance companies and make sure they follow the policy of State Farm - wait until there's imminent danger before you stop writing cars."
Jeff Sibel, a spokesman for Progressive, confirmed that the company has put binding restrictions on new customers in some Florida counties. Sibel also added that the procedure is something insurers often do in preparation of storms.
Another spokesperson, April Eaton of Allstate, said that the company issued a property and auto moratorium in 23 Florida counties.
FBR & Co. said that insurers could potentially see over $10 billion in claims from Harvey. That number is expected to swell even further once Irma makes landfall.
Bloomberg pointed out that should Irma strike the Floridian coast, it could be the first time since 1964 that the US has been hit by back-to-back storms of Category 3 or more.
Related stories:
Here are the insurers who will face the biggest hit from Harvey
Allstate, Progressive share slump after Harvey