Here are the insurers who will face the biggest hit from Harvey | Insurance Business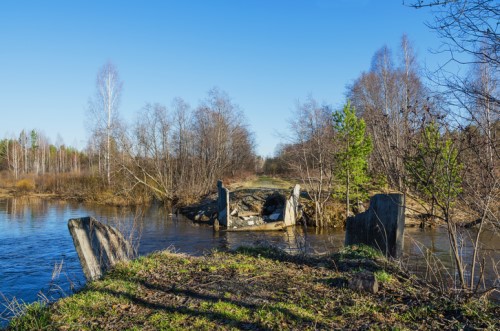 Morgan Stanley believes that major insurers operating in Texas could stand to lose billions of dollars to claims made following Hurricane Harvey – with
State Farm
and
Allstate
to take the bulk of the hit.
The bank said that if media reports on the hurricane's damage – ranging between $30 billion and $40 billion – are correct, then Harvey would rank as the fourth worst storm in US history, when adjusted for inflation.
Celebrate excellence in insurance. Nominate a worthy colleague for the Insurance Business Awards!
Although Harvey brought strong winds to Texas, it was the severe, flood-causing rainfall that caused the most damages, Morgan Stanley observed.
"Early estimates on wind losses from RMS are in the low single digit $billions. Flooding has been extensive and could cause more insured losses than wind," the bank said in its release.
The bank also found that in Texas, the 10 largest homeowners' insurers are responsible for the bulk of that market, and thus are anticipated to lose the most.
"The homeowners market is concentrated (the top-10 account for ~77% of the market), but wind losses could be less than flood losses," it said.
State Farm commanded the largest homeowners' market share, at 21.5%. Allstate came in second, with 12.7%, followed by
Farmers
with 10.9%. Of the rest that made the list, USAA has 10.1% of the market, Liberty 8.2%,
Travelers
3.7%,
Nationwide
3.0%, Texas Farm Bureau 2.8%, PGR 2.2%, and CB 2.1%.
Business Insider reported that the stock prices of Allstate and Travelers were down 1.53% and 2.63%, respectively, Monday afternoon.
By comparison, the state's
commercial insurance
market is much more fragmented.
"In the commercial market, the top-10 account for only about 55% of the market (with the largest two writers including
Hartford
Financial Services and Travelers)," it said.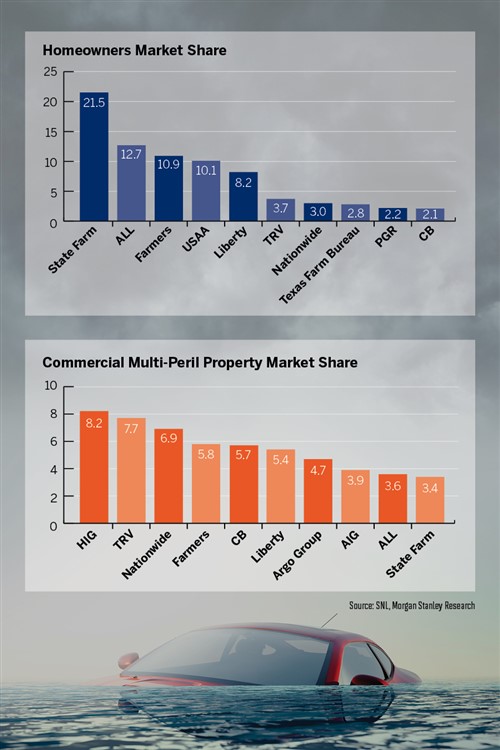 Related stories:
Houston dam overspills as Harvey flooding continues
Clients advised to get Harvey claims in before Friday