Aon estimates massive payout from west coast wildfires | Insurance Business America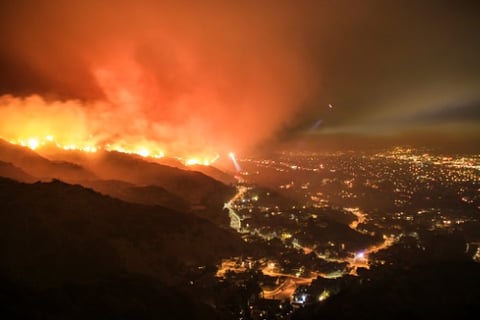 Insurers are facing an estimated payout of more than $8 billion from wildfires that spread across the west coast this year, according to global broker Aon.
According to Aon's global catastrophe recap, highly favorable fire weather conditions across the western part of the United States this year led to a rise devastating fires, with the greatest impacts observed in California, Oregon, and Colorado.
Read more: Wildfires add to economic pain on the West Coast
"In California, the Glass Fire destroyed 1,555 structures while damaging an additional 280," Aon said in the recap. "Statewide, no less than 4.1 million acres (1.66 million hectares) have burned in 2020, resulting in 31 fatalities, and destroying at least 10,488 structures."
In Colorado, Aon noted that three of the top four largest fires in the state's recent record have occurred in the second half of 2020.
Altogether, the seasonal direct economic costs from the fires across California, Colorado, and Oregon were estimated to exceed $13 billion, with insurers facing payouts over $8 billion.
The number of wildfires declared disasters by the Federal Emergency Management Agency (FEMA) has grown in recent years, with all five of the costliest fires in US history, measured by insured losses, having occurred in the last three years – and all in California.