APCIA provides guidance to Kansas tornado victims | Insurance Business America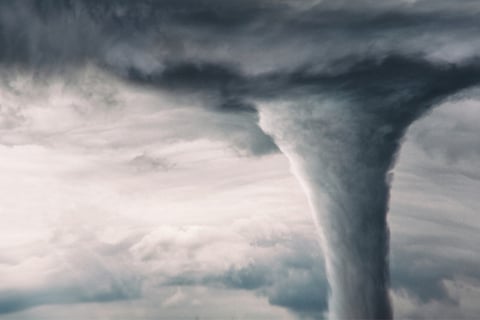 Following a tornado event that struck the town of Andover, KS last week, the American Property Casualty Insurance Association (APCIA) has issued guidance on how policyholders affected by the disaster can recover.
According to the APCIA, the tornado that slammed into Andover was an EF3, which was strong enough to cause damage to both homes and cars. The association has urged all locals affected by the storm to "work closely with their insurance company."
"Insurance adjusters are in the process of helping storm victims and the good news is that most severe weather-related events like tornadoes are covered under a homeowners, renters, automobile or commercial insurance policy," said APCIA assistant vice president of state government affairs Hilary Segura.
Segura offered a reminder that homeowners and renters insurance policies generally cover additional living expenses if a covered loss makes their home uninhabitable. Additional living expenses coverage will pay for things such as temporary housing, laundry services, restaurant meals, and more, the AVP commented.
"Residents should also ask their insurer if their policy has coverage for expenses incurred while they are evacuated," Segura added. "Insurers plan for severe weather and are well prepared to assist homeowners immediately when contacted via their toll-free phone number, app or website."
APCIA encouraged all tornado victims to "use their insurer or agent as a resource" in helping access the services needed to handle an insurance claim. The group also advised that homeowners should also be wary and hire only reputable contractors to perform repairs or replacements for their tornado-damaged homes.
Citing data from the "State of the Climate" report from the NOAA National Centers for Environmental Information, APCIA said that March set a record for the number of tornado reports that occur in that month.
"Because storms this time of year can strike quickly and with little warning, advance preparation is essential," said Segura. "In addition to keeping an emergency supply kit handy and being prepared to take cover, being ready also includes having the proper insurance coverage for homes, apartments, and businesses."