Are FEMA flood maps benefitting the rich? | Insurance Business America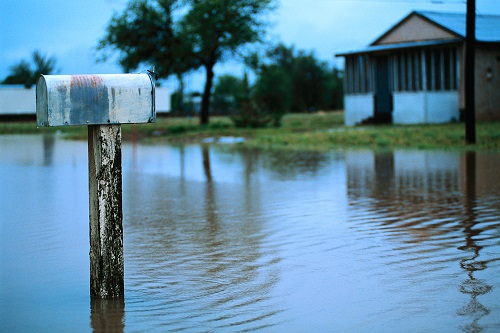 Island Tower, a beachfront condo in Gulf Shores, Ala., suffered greatly when Hurricanes Ivan and Katrina blew through the beachfront resort town in 2004 and 2005. Despite collecting more than $260,000 in flood insurance claims for both events, however, Island Tower is one of 66 Gulf Shores properties to be either transferred to a lower-risk flood zone or drawn off the map completely.
The result?
While once Island Tower's condo association paid $143,190 a year into the National Flood Insurance Program (NFIP), it is now enjoying a $8,457 annual premium under its new lower-risk flood zone classification—a savings of 94%.
The shocking stories come from a series of federal records obtained and analyzed by NBC News. According to the news network, more than 500 properties have been remapped across the country, benefitting property owners even as thousands of individuals groan under the pressure of increased flood premiums.
Because most waterfront properties are expensive, they are owned by wealthy individuals including industrialists, real estate developers and orthopedic surgeons, who can afford to hire an engineer to petition FEMA for a flood zone recalculation. Much of the time, they are successful.
That may leave the rest of America's home and business owners footing the bill for balancing the heavily indebted NFIP without the resources to press their own cases, while the properties benefitting stand in the way of future hurricanes.
"If it's been flooded, it's susceptible to being flooded again," Larry Larson, director emeritus of the National Association of State Floodplain Managers, told NBC. "FEMA is ignoring data that's readily available. That's not smart. And it puts taxpayer money at risk."
Ann Myhr, a senior director of knowledge resources with
The Institutes
, has been teaching the group's flood insurance course for several years. While she declined to comment directly on the matter, she told Insurance Business FEMA has been "charged with doing the job" of flood map evaluation, and has the expertise to do it well.
"There's always going to be some degree of controversy when a flood map is redrawn," Myhr said.
The Homeowner Flood Insurance Affordability Act, passed earlier in March, guarantees many homeowners are protected from the onerous flood premium hikes through 2017. After that, however, the future of flood rates is anybody's guess.
You may also enjoy:
"Health, flood and 'federal encroachment' on PIA Summit agenda"
"Partnership unveils agent tool to boost flood sales"
"This flood service helps agents slash premiums 50%"