Brit deploys machine learning to accelerate tornado claims | Insurance Business America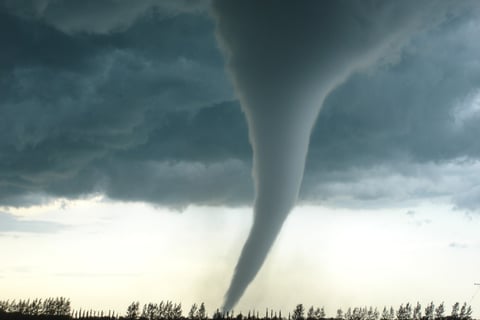 Brit has announced that it has expanded the use of a proprietary machine-learning algorithm to accelerate the identification of US tornado property damage. The algorithm will be used in tandem with the company's access to ultra-high-resolution imagery.
The technology was previously used by the Brit claims team and its delegated claims adjusters in the wake of Hurricane Ida. Brit has successfully deployed the technology to expedite the identification of insured property damage in the wake of the tornadoes that ripped through the Midwest Dec. 10-11.
The machine-learning algorithm, developed by the company's data science team, assesses ultra-high-resolution aerial images and data. It pinpoints, color-codes, and displays properties by damage classification in the aftermath of catastrophic events. The algorithm allows Brit's claims team to identify, triage and assign response activity even before claims are reported.
Read more: Midwest tornadoes kill dozens, cause billions in insured losses
Brit has been working with the Geospatial Insurance Consortium (GIC) since April 2019. GIC is a nonprofit organization that captures post-event aerial imagery for insurance companies and first responders. Using the GIC images and the machine-learning algorithm, Brit's claims team can expedite claims payments in locations that cannot immediately be serviced by local field adjusters.
"Innovation is a central pillar to Brit's claims strategy, and this includes a number of virtual and digital claims solutions for our customers when they need it most," said Mike Barry, head of global property claims at Brit. "We continue to evolve and innovate the use of our best-in-class aerial imagery and the damage classification algorithm developed earlier this year, enabling quicker and more efficient identification and payment of claims."