Midwest tornadoes kill dozens, cause billions in insured losses | Insurance Business America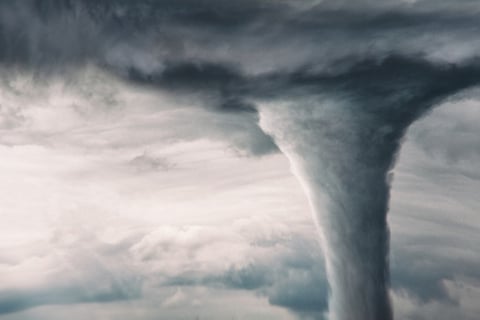 The storms that impacted the Midwest Dec. 9-12, which included the Quad-State Tornado and damaging wind and hail, caused insured losses of around $3 billion, according to estimates by catastrophe modeling firm Karen Clark & Company (KCC). The KCC estimate includes privately insured damage to residential, commercial and industrial properties and automobiles.
From Friday night into Saturday morning, a late-season tornado outbreak ravaged at least six states, including Arkansas, Illinois, Kentucky, Mississippi, Missouri and Tennessee. There were 60 reports of tornadoes and more than 350 reports of damaging wind gusts. Most of the damage was caused by the Quad-State Tornado, which ripped through four states in mere hours along a path more than 200 miles long.
The most significant damage was in Kentucky – particularly Warren and Graves counties, where hundreds of homes and businesses were leveled, according to KCC.
The tornado outbreak caused devastation across the impacted states, with thousands of reports of damage and hundreds of reports of destroyed homes and businesses, including factories and warehouses. Widespread effects range from torn-off roofs and downed trees to demolished buildings, KCC reported.
Read next: Insurance commissioner reveals Hurricane Ida on track to be "costliest storm" in state history
In Warren County, Ky., which includes Bowling Green, hundreds of homes and businesses were leveled, including the TMS Automotive plant. In Mayfield, Ky., a tornado tore through a candle factory and destroyed the downtown sector. Thousands of Kentuckians were still without power as of Monday morning.
Significant damage was also reported in Arkansas, Illinois and Tennessee. In Trumann, Ark., dozens of buildings, including a large warehouse, were leveled. Damage including destroyed buildings was reported in Monette and Leachville, Ark., while roof damage and downed trees were reported in Diaz, Ark. Damage consistent with an EF-3 tornado was reported in parts of Illinois just east of St. Louis, Mo. Dozens of buildings were leveled in downtown Dresden and Newbern, Tenn.
As of Monday, the confirmed death toll of the tornado outbreak was at least 88 people across five states, according to a report by AccuWeather. At least 74 people were killed in Kentucky alone, with another 109 unaccounted for.