Carriers may drag their feet on big corporate Irma claims – lawyer | Insurance Business America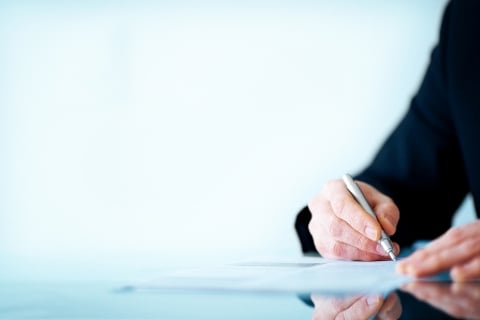 Insurance claims are already pouring in from policyholders with properties damaged by Hurricane Irma.
The United States mainland sustained about $18 billion of insured loss, with the majority of damage seen in Florida, followed by Georgia, South Carolina, and Alabama, according to catastrophe modelling firm Karen Clark & Co.
But the biggest claims of them all – the large corporate claims – could take years to be paid out, said Ken Frenchman, a principal in the insurance recovery litigation practice at McKool Smith
Celebrate excellence in insurance. Join us at the Insurance Business Awards in Chicago on October 26!
"There are obviously going to be a significant amount of claims," he said. "Clearly there's water damage, clearly there's wind damage. The sticky area in a lot of insurance disputes is whether wind caused the water damage, which is another issue. And, of course, there are business interruption issues, which are sometimes the most hotly contested.
"On the corporate side, the big claims, they could take a while to assess and adjust. We do see feet-dragging, of course, and we do see things get to court."
Often, even six months later, disputes may not yet be filed in court – with both sides still feeling they can resolve things. And after a dispute goes to court, it could be years before there's an insurance decision one way or the other.
One of the Frenchman's cases was only recently settled from a dispute between a client and a carrier dating back to Hurricane Sandy in 2012 worth $400 million.
Learn more about flood insurance at the Future of Flood event being held in Miami, Florida on November 16. Click here for more details and to register.
Carriers will, obviously, scrutinize the submitted claims, paying out the simplest first. Sometimes, though, carriers will also drag their feet – preferring to prolong the payment of large losses, Frenchman said.
"You're dealing with insurance companies that have, just, portfolios of losses. They have to drag their feet a little bit, otherwise they get hit with these losses right away. That's what they do," he said.
Brokers, particularly in large brokerages, will often try and help their clients with the claims process, Frenchman said, as they can leverage their good-standing with a carrier to push for a settlement for their insured. That may work for simpler claims, he said, but if there's potential for a dispute then brokers will often recommend their client hires a lawyer.
"And I will say, there will probably be insurers that will deny claims they shouldn't be denying, but I will also say that there will be good-faith disputes out there. And if there are good-faith disputes – where reasonable minds can differ – then you want to work it out."
Related stories:
Post-Harvey and pre-Irma, Marsh advises insureds
80,000 Harvey claims already in to NFIP