Catastrophe losses spike in North America – Swiss Re | Insurance Business America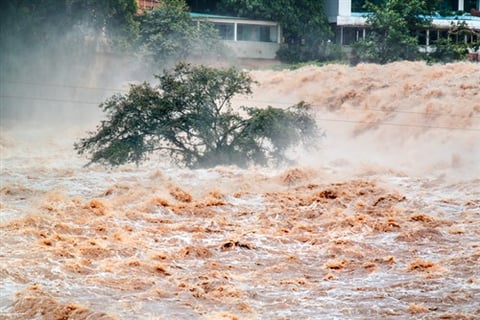 Insured losses from natural disasters, coupled with man-made catastrophes, spiked in 2016, reaching US$54 billion according to
sigma
, a
Swiss Re
Institute.
There's a larger North American share of the losses than usual and insured damages globally were 42% higher than in 2015 and at their highest level since 2012.
Sigma's
report notes that though the past year took a big hit, the fact that heavily insured regions were affected by catastrophes meant the public was more prepared when facing a crisis.
The most damaging catastrophes over the course of 2016, in order of insurance loss, were: the earthquake on Kyushu Island, Japan; Hurricane Matthew in Florida, the Carolinas, Georgia and the Caribbean; storms and flooding in Louisiana; hail storms in Texas; floods in Europe; and wildfires in Alberta.
In the case of the Texas hailstorm, 86% of the total economic losses were insured. North America accounted for more than half of the insured losses from catastrophes last year.
Want the latest insurance industry news first? Sign up for our completely free newsletter service now.
"In 2016, both economic and insured losses were close to their 10-year averages. Insured losses made up about 30% of total losses, with some areas faring much better because of higher insurance penetration," Kurt Karl, chief economist of Swiss Re said in the study.
Canada's largest insurance loss in history, from the Fort McMurray wildfires, had 70% of its total economic loss covered by insurance.
Sigma
said 68% of personal property claims from the fires were settled before the end of 2016.
Flooding also hit hard, especially along China's Yangtze River, but low levels of coverage meant that out of US$22 billion in losses, only US$400 million was insured.
Related stories:
Catastrophe declared as cyclone makes landfall in Australia
Flood insurance debate stalling Dodd-Frank rollback