Farmers Insurance enters huge settlement agreement over unpaid claims | Insurance Business America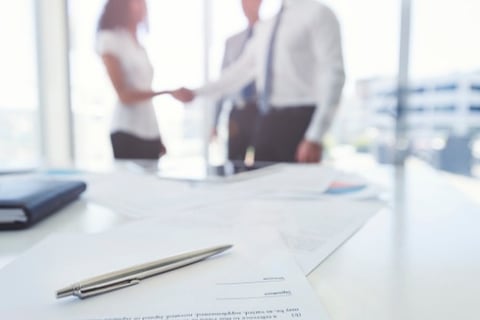 Farmers Insurance has entered into a settlement agreement with the state of Oklahoma over earthquake claims that went unpaid.
Oklahoma Attorney General Mike Hunter and Insurance Commissioner Glen Mulready announced that they have reached a $25 million settlement with the insurer. As part of the settlement, Farmers will reopen the claims process and re-evaluate each claim with the help of an independent administrator. The insurer will also make additional payments for the earthquake claims as needed if property damages exceed the agreed upon amount.
According to state officials, only 19% of earthquake insurance claims from 2010 through May of 2016 were paid. An investigation also revealed that Farmers denied or failed to adequately pay about 1,000 earthquake claims submitted by Oklahomans who had purchased coverage.
"This is a great win for Oklahomans who paid premiums for a Farmers earthquake insurance policy," Attorney General Hunter said. "I am happy to announce that after negotiations, Farmers agreed to this settlement. Through an exhaustive process, we will ensure each Oklahoman who sustained legitimate damage from an earthquake and submitted a claim to Farmers will have an opportunity for their claim to be independently reviewed and the damage to their property repaired."
"This latest settlement serves as another example that the Attorney General and I are committed to protecting all Oklahoma consumers," said Mulready. "We appreciate the partnership of the Attorney General in resolving this matter."
"It is important to emphasize that Farmers has not admitted to any wrongdoing in this settlement, and our decision to settle should not be misconstrued as an admission that we believe any claims were improperly denied," Farmers Insurance said in a statement.
Local news outlet KFOR reported that Farmers will send each eligible Oklahoman a written notice that their claim has been reopened for review.
The Associated Press said that thousands of earthquakes have been recorded in Oklahoma in recent years – most of them related to the underground injection of wastewater from oil and gas production.