FEMA approves over 7,600 Florida households for group flood insurance policies | Insurance Business America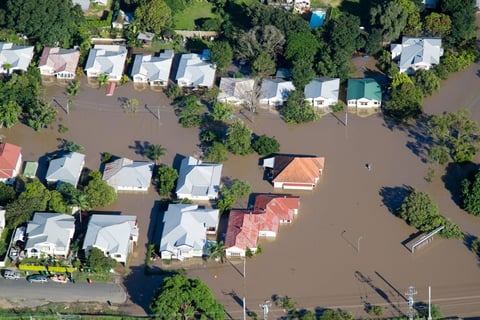 As part of the federal government's support for homeowners severely impacted by Hurricanes Ian and Nicole, the Federal Emergency Management Agency (FEMA) has announced that it has approved 7,644 households in Florida with group flood insurance policies for three years.
FEMA will be distributing the funds as an Other Needs Assistance (ONA) payment, to provide coverage for affected households for future flood hazards. According to the agency, it has approved $18.2 million in premiums for 7,594 policies as a result of Hurricane Ian, and another $120,000 for 50 policies as a result of Hurricane Nicole.
According to FEMA's website, of the 7,594 policies for Hurricane Ian, 3006 active policies have been issued so far.
Homeowners who are eligible for the Group Flood Insurance Plan (GFIP) will receive a notification from FEMA and will also receive a certificate of flood insurance. Meanwhile, eligible renters will be informed if they are eligible to receive a GFIP certificate for their contents.
Applicants must contact FEMA within six months of receiving the notification and confirm that they have moved back, or intend to move back to their pre-disaster residence. Policyholders will then receive several reminders when their policy is expiring; once expired, the applicant is expected to purchase and maintain flood insurance on their own.
FEMA also gave a warning that failure to maintain flood insurance may result in a denial of future flood disaster assistance.
In December, Florida Governor Ron DeSantis signed two bills to help speed disaster recovery and lower P&C insurance costs in the state. The first bill is Senate Bill (SB) 4-A, which provides $750 million for additional disaster relief to Floridians, particularly those affected by Hurricanes Ian and Nicole. The other is Senate Bill 2-A, the so-called Property Insurance bill. The bill eliminates one-way attorney fees for property insurance claims, to disincentivize frivolous lawsuits and ultimately help drive down home insurance costs.
What else do Florida homeowners need to prepare themselves for the next big flood event? Let us know in the comments below.