Flood insurance anger surges as NPR report claims insurers profited $400M after Sandy | Insurance Business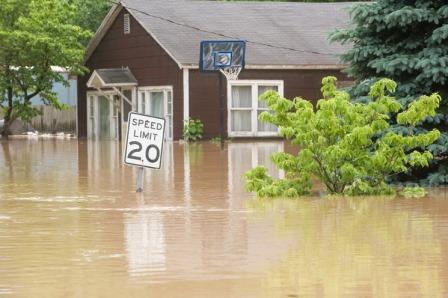 Demand for flood insurance reform has resurged following a controversial report from National Public Radio and the Public Broadcasting system, suggesting private insurers pocketed up to $406 million annually by administering flood policies in the wake of Superstorm Sandy.
While the 2012 storm left some heavily in debt and with damaged homes, the NPR and PBS
Frontline
series says insurers earned between $240 and $460 million annually – a margin of 30%.
Nearly 80 firms participate in the National Flood Insurance Program, which extends subsidized policies to homeowners. Through the Write Your Own (WYO) program, these private insurers receive fees and commissions for writing and servicing policies, usually retaining 30% to 40% of flood insurance premiums as reimbursement and payment.
A General Accountability Office report said this rate was excessive when compared to actual expenses, even overpaying private companies by as much as 16.5%. To just six of the participating carriers, FEMA was found to have paid $327.1 million more than their actual expenses.
Though all participating carriers declined to comment on the report's findings, industry representatives say the 30% estimate is flawed and profits are closer to 10% or 15%.
Robert Hartwig, head of the Insurance Information Institute, said these profits are reasonable, given the service provided.
"It is always going to be the case – in the event of a major catastrophic loss where hundreds of thousands of people will have seen damage or complete destruction of their property – in some instances they will believe they are due more than in fact the claim was ultimately adjusted for," Hartwig said.
"This is a fee-for-service operation. The federal government determines what the appropriate payment is."
But in the wake of complaints over how Sandy claims were handled, that determination may change.
A series of allegations that surfaced during the claims process suggested that many engineering reports were doctored to exclude flooding as the cause of loss following the storm. Though Hartwig said insurers have no financial interest in altering reports, the controversy led to inquests and several changes in NFIP administration.
In fact, the Inspector General's Office with the Department of Homeland Security wrote that FEMA oversight of participating insurers was so lax, the agency had in many cases given up on enforcing its own rules.
As an example, the report shared that FEMA is meant to appoint one of its own attorneys to monitor a case in which an insurer is sued by a policyholder. Yet, the inspector found that auditors were not following through because it did not have the necessary staff.
Similarly, FEMA upheld several claims denials issued by private insurers without taking time to consider the appeal. In other cases, FEMA sent the case back to the insurer who made the initial decision.
Lawmakers in the House and Senate have responded to both the Inspector General's report and that of PBS and NPR by proposing reforms to NFIP – including cutting out private insurers altogether.
Senator Bob Menendez, who has historically been critical of NFIP and private insurance companies, said:
"FEMA was happy to give these Write Your Own insurance companies a blank check to litigate against Sandy victims with every hard-nosed tactic imaginable, wasting millions of policyholders' dollars in never-ending court costs to cover up widespread underpayment, rather than using even a fraction of that money to pay storm survivors."
He also called the claims appeals process a "total shell game" and renewed his call for FEMA to reopen all Sandy cases and consider dropping private insurers from the program.