Flood insurance "monopoly" is starting to change | Insurance Business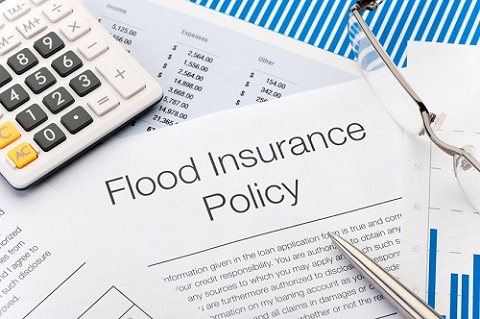 With the NFIP $25 billion in the red and its reauthorization on the table this year, there's plenty of market for private flood insurance to cut in.
Matt Herr, president and lead underwriter at Superior Flood, one of just a small handful of players in the private flood insurance sector, said there is a huge slice of pie to chase in his corner of the industry.
"There are about 5.6 million policies the NFIP [the National Flood Protection Program] has, give or take, in any given month – there's so much business out there," he said.
"Ninety-eight percent of all policies are insured through the NFIP, so they have a monopoly on the marketplace."
Superior Flood and its two main competitors in the private flood market – The Flood Insurance Agency and Poulton Associates – are trying to change that.
The trio of companies have been working to construct a private flood bill to put before parliament.
In the meantime, Herr said, it's "fun" signing new customers over from the NFIP - but about 90% of people don't realize that private flood insurance even exists, such is the legacy of the NFIP, which has been in place since 1968.
"Nine-out-of-ten people will say that they're unaware that there's a private market out there and it's our job to make sure that everyone knows that. We're slowly changing that between the three of us [major private flood companies] but it's something the government doesn't really promote," he said.
Private flood cover was growing, though, because the insurers can offer better prices to safer-risk homes.
"We're growing rapidly – saving people thousands of dollars, anywhere from 50-100% off the NFIP and giving them a broader policy," he said.
Want the latest insurance industry news first? Sign up for our completely free newsletter service now.
"It's fun, it's like working in an ice cream shop. Everyone is excited. I'm excited that private flood exists for families that are overpaying for something and getting very little out of it."
He said a customer paying $2,400 a year on the NFIP could end up paying, as an example, $871 a year in private flood insurance, and with a broader policy. The company could cherry-pick its clients in lower-risk scenarios. Many customers could save money by moving away from the NFIP, he said.
"The private market is here to stay, on our side, because we see clients that we price fairly under the NFIP – and give them a broader policy, as long as they qualify under our underwriting guidelines."
The indebted National Flood Insurance Program (NFIP) is up for review by Congress in September and calls for further privatization of the market continue to grow.
Herr doesn't see that as a bad thing, considering the inherent flaws in the government flood program.
"I don't see it [the NFIP] getting better in the future … I think it's good for us," he explained. "I just think it's a very dysfunctional system that isn't designed to work very well."
And insurance flood claims aren't expected to retreat anytime soon, with climate change adversely affecting the weather.
According to the non-partisan scientific organization Climate Central, there were 888 days of coastal flooding in the US between 1975 and 1985 compared with 3,299 days of coastal flooding between 2005 and 2015.
Climate Central says 67% of coastal flooding days are driven by human-made climate change.
Related stories:
Private flood insurance in a post-Katrina world
Private flood insurance bill clears first hurdle