Flood service helps agents slash premiums by 50% | Insurance Business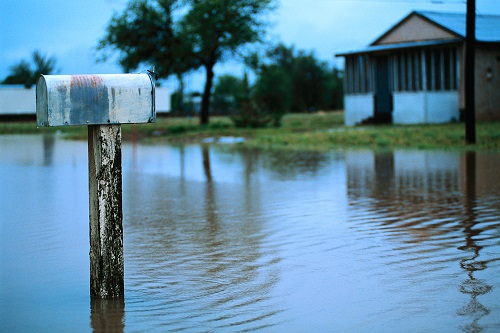 The effects of the Biggert-Waters Act may be delayed, but many anticipate that the premiums hikes necessary to balance the National Flood Insurance Program budget will manifest themselves sooner or later.
As clients suffer, so do their agents.
"Once a person's been affected, there's very little that can be done. There is only so much fat you can trim off these [NFIP policies,]" said Gretna, La.-based producer Sean Johnson. "The agents are left feeling helpless."
Dan Freudenthal, president of Flood Zone Correction Inc., believes his company can help independent agents and brokers claim back some level of power.
Based in West Palm Beach, Florida, Flood Zone Correction is a risk management specialist employing civil and coastal engineers who independently evaluate commercial property and its flood risk. If the new flood study contradicts FEMA's existing maps and zoning classification, Flood Zone Correction petitions FEMA for a new insurance rate.
About half the time, Flood Zone Correction is successful in reducing a client's flood insurance bill. Typical savings even slash a client's total insurance budget by roughly 50%, Freudenthal said. That's a very powerful incentive to producers like Johnson who struggle to help commercial clients contain costs.
"What happens is agents in a coastal area hear about our service and then hire us to talk to their client," Freudenthal told
Insurance Business
. "Typically, that agent will go 'Wow, I didn't know you could do this."
That's valuable to producers for two reasons. First, in age of increased competition among independent agents, a significant savings on a pivotal policy can mean higher rates of client retention. Second, utilizing this service can also help a producer expand their book of business.
"It's a very good client acquisition tool because you can visit different properties and ask how much they're paying for flood insurance, then say 'Let me see if I can save you some money there,'" Freudenthal said. "After that, you can sit down and talk turkey about all their insurance needs. It gets you a seat at the table to compete for that account."
Although Flood Zone Correction clients include big names like Dress Barn and Cracker Barrel, the service is designed to be affordable for even relatively small clients. If Flood Zone Correction is successful in eliminating some insurance cost, the client is charged a one-time fee equal to that savings.
"We want to be accessible for everything," Freudenthal stressed. "We've designed our services with no minimum dollar amount, so basically, some clients pay more than others."
The service also increases value of some commercial property, he noted. After a flood risk analysis performed for a popular south Florida shopping center, property values increased by $2.5mn.
Currently, Flood Zone Correction services commercial properties in both coastal and noncoastal regions. It plans to expand its services with a private flood insurance option in March as a managing general agent for a Lloyd's of London syndicate.
You may also enjoy:
"Private flood insurer expands to 14 states"
"Brokerage acquires gov. programs servicer in bid for flood biz"
"House takes action on flood rate delays"