GEICO hikes rates 7.7% as record losses buffet auto insurers | Insurance Business America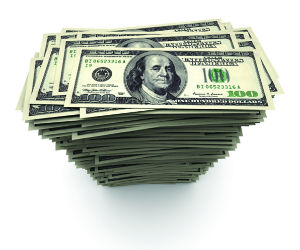 GEICO
policyholders in Illinois are bracing to pay a lot more for their auto insurance.
The
Berkshire Hathaway
company announced rate increases of an average 7.7% for new policies, effective August 14, and for renewals, effective October 13. All types of coverage, including collision, property damage and bodily injury, and personal injury protection coverage will experience hikes.
The change is expected to affect nearly 183,000 policyholders in the state, who pay a total of $202 million in premiums.
The change comes after news that Berkshire Hathaway saw its profits plummet 37% in the second quarter of 2015 due to significant losses from more frequent and more costly claims.
GEICO's loss ratio was 84% and 82% in the second quarter and past six months, respectively, up from 76% during the same periods in 2014.
"As a result, we are implementing premium rate increases as needed," Berkshire Hathaway said in a Securities and Exchange Commission filing last week.
GEICO is not the only company to raise rates recently.
Allstate
announced earlier this month that it would request premium hikes after the company suffered a 41% decline in its operating earnings during the second quarter.
Company CEO Tom Wilson also attributed the changes to rising losses.
"While recent growth in Allstate brand auto policies in force did increase frequency, since new business typically has higher relative frequency, this was not the primary driver of a higher combined ratio," Wilson said. "We have responded aggressively to improve profitability with rate increases, tighter underwriting standards and expense reductions."
In fact, high losses in auto insurance lines are expected to create a slight dip in underwriting profitability for property/casualty insurers through 2016. According to a report from SNL Financial, the combined loss ratio for personal lines insurers will reach 100.2% this year – the first time carriers will report losses since 2013.
"Higher losses in the private-passenger auto business threaten a two-year streak of underwriting profitability in the personal lines sector," SNL Financial said in the report. "Achieving strong underwriting results is particularly important for P&C insurers in the current environment as low interest rates continue to pressure yields on investment portfolios."