Government shutdown: What it means for insurance | Insurance Business America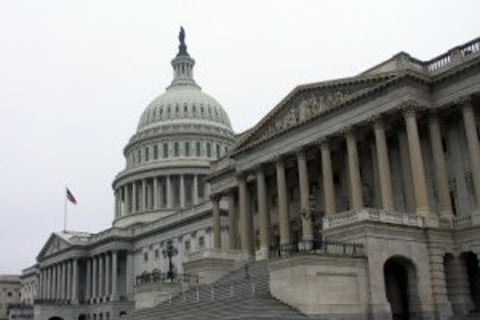 The first federal government shutdown in 17 years will not significantly affect the American insurance industry–at least, not at first.
"While the insurance industry is not totally immune to the economic effects of a government shutdown, the industry is largely regulated by the states, not Washington, so the impact would be far less that from the federal perspective," said Loretta Worters, vice president of the Insurance Information Institute. "Insurance licensing, product and rate approvals, and other state regulatory activities will continue."
The "don't panic" message was echoed from other association bodies, including the Property Casualty Insurers of America, which said it expected "minimal effects, if any" on the insurance industry.
FEMA told insurance professionals that it will continue to operate the National Flood Insurance Program during the shutdown, and there will be no interruptions in selling or servicing policies. The same is true of the Federal Crop Insurance Corporation.
The Securities and Exchange Commission, as well as other federal agencies overseeing financial markets, will also continue to operate. So will the U.S. Post Office, which means premium checks and other important industry communication will still be delivered.
However, if the shutdown continues, some warn that things may not look so rosy.
"While we don't expect a short-term, federal government shutdown to have a major impact on the insurance market, a long-term government shutdown and its resulting economic consequences are cause for some concern," Charles Symington, senior vice president of external and government affairs for the Independent Insurance Agents and Brokers of America, told Carrier Management magazine.
The IIABA is especially concerned about the economic impact if Congress does not raise the federal debt limit by the middle of November, Symington added.
Simply put, the longer the shutdown, the more federal workers are likely to be furloughed. With time, the furlough could stretch to FEMA and other federal services the insurance industry relies on.
In the meantime, the insurance issue that prompted the congressional standoff and shutdown will undergo no change. President Barack Obama assured that the federal health insurance exchanges created under the Affordable Care Act will continue to operate throughout the government shutdown.