Has insurance agent's typo cost Harvey victim an insurance payout? | Insurance Business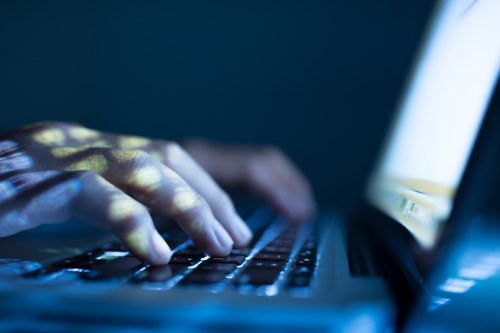 A Texan bait shop owner who lost her property to Hurricane Harvey continues to wait for an insurance payout to this day – and a typographical error might be at fault.
Mary Ann Heiman, a native of Aransas Pass, TX, had purchased a policy from the Texas Windstorm Insurance Association (TWIA) last July to cover $60,000 of business personal property. She owned a bait shop called Offshore Adventures, located at 1950 Hwy 361.
About a month after Heiman purchased insurance for $679, Hurricane Harvey hit Port Aransas, where her shop was located, on the evening of August 25. While she made it out safely, but Heiman's bait shop had been completely ripped apart by Category 4 winds.
While the remains of her store were being appraised by a TWIA adjuster, Heiman discovered that her agent had accidentally listed the wrong street address number for her property – her agent wrote "1590 Hwy 361" instead of "1950 Hwy 361." Her adjuster reached out to TWIA to correct the errors so that Heiman could collect her insurance payout, but the association refused.
A simple error is not the only problem facing Heiman and many others like her who continue to wait for a resolution to their claims.
TWIA was previously placed under state supervision following allegations of fraud and mismanagement and was only released from the supervision in 2016. During this period, the agency underwent numerous overhauls – many of the changes were reportedly introduced to reduce the number of lawsuits against TWIA. One of the changes legislators introduced was capping awards from lawsuits against the agency at two times damages.
Lawmakers also implemented a mandatory dispute-resolution system outside the courts, which means if a property owner disagrees with TWIA's property damage assessment, both parties can hire an appraiser to review the numbers. If both sides still cannot meet in the middle, an umpire is brought in to deliver a final verdict – both the agency and property owner then split the costs as needed.
The measures appear to have helped protect the once-struggling insurer. According to TWIA's latest figures, the number of complaints it has received as a percentage of Harvey claims is only a fifth of the percentage it received for 2008's Hurricane Ike. The association also said that fewer than 1,500 policyholders have undergone the appraisal dispute-resolution process – only 50 lawsuits related to Harvey-induced damages have been filed to date, while 300 other consumers have filed a notice of their intent to sue.
The same measures, however, have been viewed as too detrimental and unfair for consumers.
Attorneys are reluctant to take on legal battles against TWIA due to the prohibitive costs – lowered damage limits and the high costs of appraisal services are too much for some.
"The changes in the law make it almost impossible for attorneys to help clients," Gregg Cox, an attorney based in Houston, told American-Statesman. "They created the appearance of a fair system. But the system is rigged in favor of the insurance companies."
Related stories: