Health insurers: Obamacare extension will raise rates, damage profits | Insurance Business America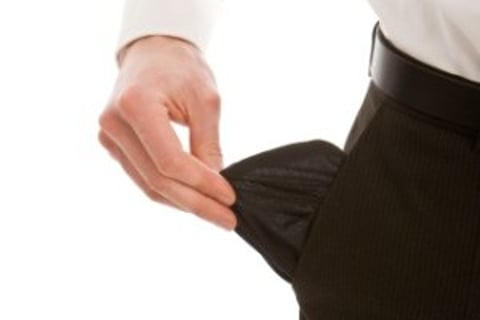 Healthcare premiums may be on the rise in 2015, and a growing number of health insurance professionals are blaming the extended deadline to apply for Obamacare coverage.
Allowing Americans an extra six weeks to enroll will create a high-risk pool of policyholders and make insurance more expensive for everyone, some carriers and underwriters say.
Specifically, this group fears that extending the enrollment deadline would persuade younger, healthier people to wait to sign up for coverage, leaving insurers responsible for higher payouts to sick customers who drain industry profits.
"It creates a death spiral because the people who are going to continue to make an effort to get enrolled [under the ACA] are the people who are going to use it," said Teri Gutierrez, an expert in high-risk pools with the National Association of Health Underwriters. "They're the people who have health concerns or who have been part of high-risk pools in the past. Consequently, that may cause the coverage to increase dramatically in price."
"It could very easily have a destabilizing effect on insurance markets," she said, though adding that the industry was still in a "wait and see" period.
To avoid such consequences, Gutierrez said the government exchanges need as many "young invincibles" to apply for ACA plans as possible—a task easier said than done, according to Texas Association of Health Underwriters President Kelly Fristoe.
"I've talked to a lot of healthy people and they always ask the question, 'When is the last date I can buy the plan?'" Fristoe said. "Now, if you're going to delay that, they're going to wait even longer."
The problem is made worse by the estimated 2mn Americans said to see their current plans altered or premiums increased at the end of the year. While some insurers may look to this group to moderate the ACA pool, health underwriter Dan Heffley isn't as hopeful.
"I don't think that those losing their plans are going to level it out," said Heffley, who is president of the Las Vegas-based Employer Benefit Source, Inc. "Generally, it's not the most profitable demographic. Those people tend to be people that need insurance."
Gutierrez said a lack of healthy people in the ACA pool would send premium rates for 2015 through the roof. She fears the effects may even be felt in the small business market.
"If we end up with the perfect storm of bad consequences, then it will definitely create a situation where rates are going to be significantly higher for everyone. It would probably even impact small group businesses," she said. "Insurance carriers are in essence losing cash, and in some states, individual markets tied are tied with small group markets. They're all part of a common pool."