How CoreLogic is leading the way in flood risk modeling | Insurance Business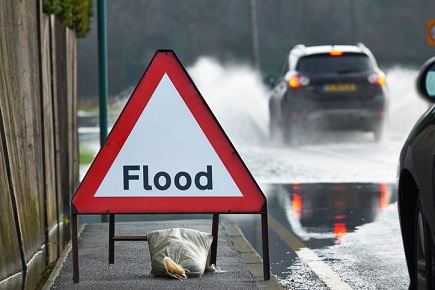 Average global temperatures continue to rise, resulting in more and more floods occurring annually. As flood occurrences continue to increase, the need for proper flood risk assessment is more vital than ever before.
IBA
recently chatted with CoreLogic's chief scientist, Dr. Howard Botts, at Flood Risk 2017 Florida, an
IB
masterclass, in March, where he offered insight into how the company's predictive models can help determine flood risk.
"In 2016, we had six different 1,000-year flood events," said Botts. "Given that we are seeing climatic variability increase and climate temperature averages going up, what we are seeing is more moisture in the air, and we expect much more intense storms with a much greater frequency."
According to Botts, traditional flood determination models simply define if properties reside in or outside of a 100-year flood zone, which doesn't offer a true reflection of the risk faced. To create greater flood determination, CoreLogic developed a series of models that can determine how deep into a 100-year flood zone homes and business are located - which offers a greater awareness of the relative risk that can be encountered in terms of flood loss.
Are you a program specialist? Download our free whitepaper to understand how to evaluate program carriers, and find a partner that shares your specialty mindset.
Furthermore, CoreLogic also created a flash flood risk model that takes into account all the different sources of flooding that can occur on a property, such as a sewer backup or a storm surge. Finally, to bring all of that data together, CoreLogic developed a probabilistic model that can estimate what an annual flood loss could be, as well as modeling one in 50 year losses or one in 100 year losses, and so on – giving a full-range view of flood risk.
"Last year was really a harbinger of what's to come," Botts said. "I suspect that in the years forward, understanding flood risk, coastal storm surge from hurricanes and other things, we expect those to not only continue but also increase in terms of their impact on homes and businesses."
Related stories:
CoreLogic appoints new chief executive
Texas cities positioned at heart of flood risk