Hurricane Ian: Loss tally continues | Insurance Business America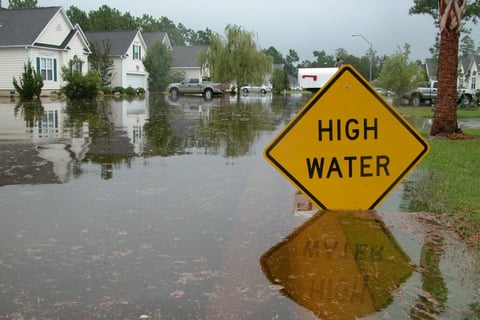 Insured losses to onshore property from Hurricane Ian could range between $42 billion and $57 billion, according to a new estimate from Verisk Extreme Event Solutions. The projection includes estimated wind, storm surge, and inland flood losses resulting from Ian's landfalls in both Florida and South Carolina. The estimate excludes certain losses such as losses to the National Flood Insurance Program and any potential impacts of litigation or social inflation, which could cause the total insured industry loss to surpass $60 billion.
The majority of the estimated losses come from wind damage, estimated at $38 billion to $51 billion. Storm surge, excluding NFIP losses, accounts for $3 billion to $5.5 billion, and inland flooding to less than $1 billion. About 1% of the total industry loss will come from Ian's South Carolina landfall, Verisk said.
Wind damage was observed in all areas impacted by Hurricane Ian's windfield, but was more severe in and around the areas where the storm made landfall in southwest Florida. Storm surge also caused significant destruction along the western coast of Florida. Surge damage caused the collapse of several rows of beachfront homes. In some cases, homes were dislodged from their foundations, Verisk said.
Manufactured homes account for a significant portion of southwest Florida's residential inventory. Several manufactured home parks in the area experienced massive damage, including loss of roofs, damage to wall siding and near-total destruction.
Read next: Hurricane Ian: Estimated insurance losses revealed
Recovery in the wake of the storm is likely to be slowed – and made more expensive – by want of labor and supplies, according to Mohsen Rahnama, chief risk modeling officer at RMS.
"The current inflation situation pre-Hurricane Ian and any shortage of materials and qualified contractors in Florida will amplify the repair cost," Rahnama said. "I believe the repair will be in multiple stages, starting with a quick, functional repair followed by the major repair – which requires a permit and qualified contractors. Also, the considerable infrastructure damage from Ian will slow down the recovery and exacerbate the repair time and losses, especially for islands disconnected from the mainland due to bridges and piers damages. We expect the full recovery takes a few years."
Rahnama said that RMS predicted that some claims closing would take more than a year due to potential litigation.
"Basically, I believe this event will change the Florida insurance market landscape," Rahnama said.