In face of east coast devastation, AmWINS cancels west coast event | Insurance Business America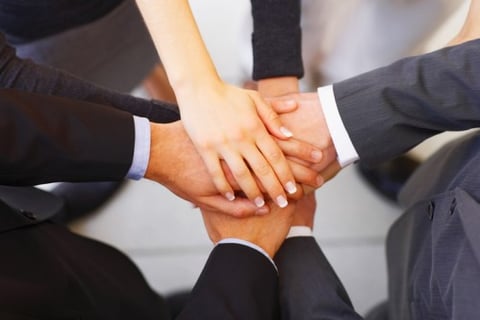 As Americans on one side of the country were facing a devastating, killer storm, one insurance company on the other side of the country decided to cancel a celebration in solidarity.
With Hurricane Irma bearing down on Florida last week, AmWINS cancelled its annual Underwriter Appreciation Event at
WSIA
in California, which was to have taken place on Monday.
Celebrate excellence in insurance. Join us at the Insurance Business Awards in Chicago on October 26.
James Drinkwater, president of AmWINS Brokerage, said the decision to cancel the event was "ultimately about people."
AmWINS has 174 staff in Florida alone, all of whom were at risk, given the size and intensity of Hurricane Irma.
"We felt that it would be inappropriate to host a celebratory event on the West Coast while our colleagues, clients and competitors are at risk on the East Coast," Drinkwater said.
"As a leader in this industry, it's important for us to serve as an example and not ignore these types of issues. People are suffering, and we need to do what is right. It's what our firm is about. The feedback we've received following our decision to cancel has been enormously positive.
"We're pleased to donate the money we would have spent on the event to the American Red Cross, as it allows us to help those most in need."
The decision to cancel the event was made as the Category 5 hurricane worked its way through the Caribbean on its collision course with Florida.
On Friday, a note was sent out to the AmWINS event attendees, co-signed by the CEO, COO, and president of AmWINS Group, the president of AmWINS Access, and Drinkwater.
"Two weeks ago, we watched as Hurricane Harvey devastated Texas and the Gulf Coast, and now, our thoughts are with the millions of people who may be impacted by Hurricane Irma," the cancellation note said.
"At AmWINS, we believe strongly that insurance is a people business, built on relationships and providing protection in times of need. As such, out of respect for all those who will be in the midst of dealing with the aftermath of Irma or are still suffering as a result of the devastation caused by Harvey, we are cancelling our annual celebration at WSIA, previously scheduled for Sept. 11.
"In lieu of the event, AmWINS will make a financial donation to the American Red Cross to support hurricane relief and response. Thank you for the donations that many of you have already made to assist those in need and for your understanding of our decision to cancel this event."
Related stories:
Charitable insurers "make the world a better place" – exec
AmWINS acquires Partners Specialty Group