Insurance commissioner joins call for private alternatives to NFIP | Insurance Business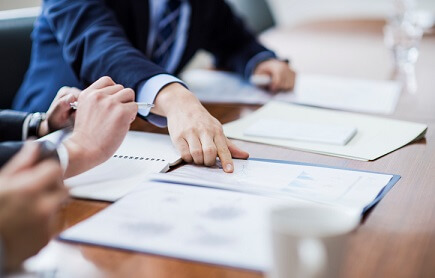 Pennsylvania Insurance Commissioner Teresa Miller has joined the ranks of private flood insurance supporters as she urged her state's Congressional delegation to fight for more options for homeowners.
US Congress is set to deliberate on the provisions of the reauthorization of the National Flood Insurance Program prior to its September 30 expiration.
Miller said in a
PRNewswire
report that she supports Governor Tom Wolf's consumer protection and education initiative. Indeed she had initiated the development of an online resource where homeowners can get information on the flood insurance options that are available to them - a one-stop web portal that lists more than 40 agents who provide flood coverage through the surplus lines market, 15 state licensed insurers, as well as the NFIP program.
Join more than six hundred insurance companies and brokers who have grown revenue and reduced costs. Download our free white paper to learn how Docusign can help you improve your customer experience.
"(Miller) said her department's research has found numerous instances where homeowners were able to get comparable coverage through the private market at substantial savings over that available through the NFIP," the report stated. "In the first year of the website's availability, the number of private flood policies in Pennsylvania more than doubled, to over 3,300."
Among her recommendations for the NFIP reauthorization are: allowing policyholders to change programs midterm if it will be replaced by a compliant private market counterpart; and allowing lenders to recognize private coverage in their transactions with the policyholder.
Miller also suggested that the NFIP facilitate the sharing of relevant historical flood data to allow private insurers to better price their premiums, identify high risk areas, and better respond to changing market conditions.
"Providing this historical information will help private insurers better understand the risks they face from properties in a given area, so they can appropriately price their products, and through this increased competition, provide additional and less expensive options to homeowners," Miller explained in the report.
Related stories:
Briefs - Hub acquisition, New flood bill, Willis & Acrisure new arrivals
President of NAIC outlines the four big issues of 2017