Insurer asks for 8.4% hike for commercial lines | Insurance Business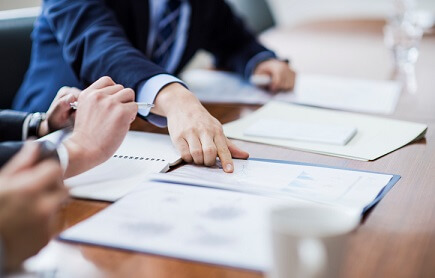 The Citizens Property Insurance Board of Governors, pointing at "out of control" water damage claims, has unanimously supported proposed rate increases that will hit South Florida policyholders next year.
The changes, should state regulators approve, will boost personal-lines policies on average by 5.3% and commercial lines by 8.4%. Homeowners, condominium-unit owners and renters are some of the personal-lines policyholders affected.
Celebrate excellence in insurance. Nominate a worthy colleague for the Insurance Business Awards.
In addition, the state-backed insurer is also moving forward with a "stopgap" approach to water damage claims that do not come from hurricanes, floods and other weather-related events. Coverage for water-damage repairs not connected to weather will be capped at $10,000 for policyholders who do not participate in a "managed repair" program that involves contractors approved by Citizens.
"We're not sitting back and saying, 'Hey we'll wait until next year, and maybe we can get something done from a legislative standpoint next year.' We can't wait. It doesn't make any sense and we don't know - particularly with the current structure of the Legislature - we don't know if we'll be any more successful next year," Barry Gilway, President and CEO, Citizens, said in an article published in the Orlando Sentinel.
Citizens and other insurers contest that the Legislature should make changes connected to "assignment of benefits," a known insurance practice that involves homeowners signing over benefits to contractors, who ultimately pursue payments from insurance companies.
Insurers are critical that fraud and litigation has riddled the practice, especially water-damage claims, while legislation about the issue failed to pass during the spring session.
"We have to go under the assumption that we're not going to get any legislative relief. We're just going to have to come up with a defensive game plan to do the best we can to mitigate it because I'm not convinced we're going to get any relief next year, the year after, who knows," Don Glisson, Vice Chairman, Citizens, said.
While the insurance industry criticizes the assignment-of-benefits process, plaintiffs' attorneys and contractors argue, in part, that the practice aids homeowners in hiring contractors quickly to fix the damage and also can help force insurers to pay claims properly.
However, Citizens officials contest that litigated water-damage claims connected to the assignment of benefits are spiking homeowners' rates, and the issue has been Southeast Florida's most prominent topic.
"These proposed rate increases and product changes are critical for Citizens' efforts to bring some relief to a market that is being made increasingly expensive by unnecessary litigation and out-of-control water loss claims. Unfortunately, we are making it more expensive for many of our customers to own a home," Chris Gardner, Chairman, Citizens, said in a prepared statement.

Still, the state Office of Insurance Regulation must approve the 2018 rate proposal.
Related stories:
Public hearing set for Citizens' rate hike proposals in South Florida
Claims crisis needs attention, warns departing FL insurance commissioner