Irma could test Florida's private flood insurance market | Insurance Business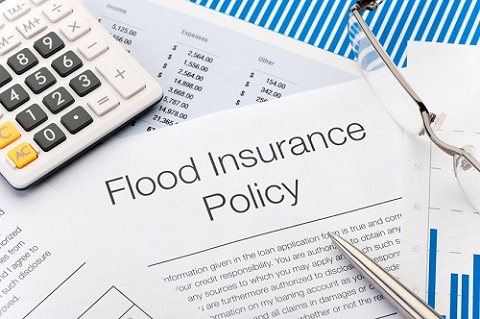 Hurricane Irma could put a strain on Florida's private flood insurance market – a market many say is a model for making flood insurance affordable in high-risk areas across the country.
Florida's private flood insurance market is still small, representing just a fraction of the flood policies in the state. If Hurricane Irma hits the state, all eyes will be on these private insurers to see how they perform.
Celebrate excellence in insurance. Nominate a worthy colleague for the Insurance Business Awards!
"It's a new breed of insurance in Florida," Loretta Worters, spokesperson for the Insurance Information Institute, told
Reuters
. "You have these companies that have never been tested for flood. We'll have to see how it works."
Most Americans in flood-prone areas get their flood insurance through the government-backed National Flood Insurance Program. But that program, set to expire Sept. 30 unless Congress acts, is $24.6 billion in debt,
Reuters
reported. And that highlights a problem – flood risk is so high that flood insurance is too expensive for many insurers to sell.
Learn more about flood insurance at the Future of Flood event being held in Miami, Florida on November 16. Click here for more details and to register.
However, a 2014 state law simplified the process of setting premium prices in Florida. That opened the state up for private insurers to sell different types of flood policies, Reuters reported. And some NFIP-reform advocates want federal regulations that will encourage more Americans to buy private flood policies. Others argue that private insurers would only cover the most profitable risks and dump the rest on the NFIP,
Reuters
reported.
There are more than a million homes in Florida that are at risk of storm-surge damage and aren't covered by flood insurance, according to data from CoreLogic. Those homes, while in the state's riskiest metro areas for flood, aren't in areas that the Federal Emergency Management Agency has designated as having the highest flood risk. That designation would trigger a requirement to buy flood insurance in order to get a mortgage,
Reuters
reported.
"The only way to address that insured risk is to have the private market participate," Jay Neal, head of the Florida Association for Insurance Reform, told
Reuters
.
Right now there are about 30 insurers – including Chubb, American International Group and Progressive – offering private flood insurance in Florida. As of June 30, the state had more than 20,000 private flood policies in effect.
Related stories:
FEMA to rush flood insurance funds to NFIP
In the wake of Harvey, insurers hope to avoid repeat of Sandy fiasco