"It's difficult to say… how the losses are going to end up being paid." | Insurance Business America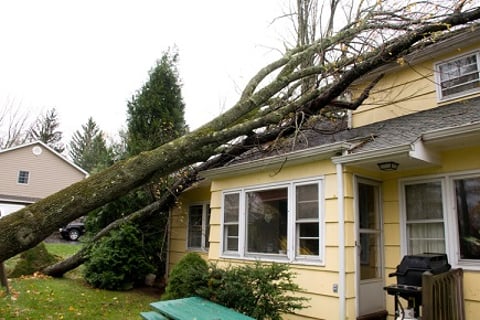 North America has been battered with a number of catastrophic weather events in the past few months.
Hurricane Harvey caused severe flooding in areas of Texas, Irma tested Florida's well-formed defenses and Maria hurled Katrina-esque devastation upon the Caribbean.
Such a storm season has dragged the insurance industry back into the spotlight after a number of benign years in the catastrophe space.
"At the moment, it's hard to have any real clarity over these cat losses from a quantum standpoint," said Simon Hedley, CEO, North America, Beach & Associates. "For the short-term future, it's difficult to say where and how the losses are going to end up being paid.
Celebrate excellence in insurance. Join us for the Insurance Business Awards in Chicago
"Hurricane Harvey caused complex losses because of the sheer amount of flooding in Texas. In contrast, Irma should be relatively straight forward because it struck Florida - a state that understands how to mitigate hurricane and flood risk. I think Maria is a Katrina-esque loss for the Caribbean. It could be a market-changing event for Puerto Rico."
Each major cat loss has its own characteristics. Not every insurer or reinsurer will have had significant involvement in all three events (Harvey, Irma and Maria), but those who did could face tough times ahead, according to Hedley.
Learn more about flood insurance at the Future of Flood event being held in Miami, Florida on November 16. Click here for more details and to register.
The flooding caused by Hurricane Harvey has been a major topic of concern and debate since the devastating storm struck in late August / early September. A great deal of flood loss in the state was uninsured, forcing many to question the aptitude and availability of flood insurance programs.
"I expect there's going to be some element of legal challenge following the flood situation in Texas," Hedley commented. "[Affected parties] might contest policy wordings and bring litigation, which will take time and effort for insurers to deal with."
The National Flood Insurance Program (NFIP) has been at the end of some heated criticism since the flooding events in Houston. Having to wade through politics before getting anything done is the program's greatest vice, according to Hedley.
"I think the relationship between the NFIP and the reinsurance sector will grow," he added. "They've had a relationship for a couple of years now and I expect the NFIP will seek to renew it. In fact, I wouldn't be surprised if they try to grow the amount of risk they seed through the reinsurance market."
Related stories:
Developer sues Miami-based contractor over Hurricane Irma damage
Lloyd's, insurer to host comparison of US flood models