Louisiana legislators raise concerns following NFIP changes | Insurance Business America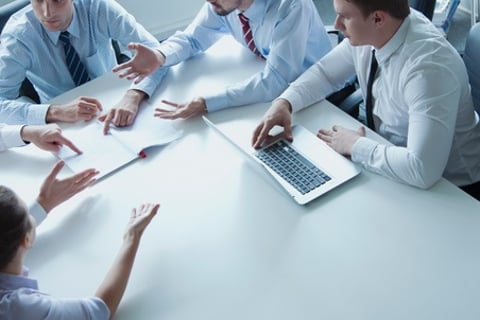 A number of Louisiana legislators and interest groups are up in arms over changes to the National Flood Insurance Program (NFIP) included in the federal administration's request for emergency hurricane relief money.
The Trump administration is asking Congress to prevent the NFIP from issuing new policies to cover new homes or businesses in any flood zone. If passed, the provision could have dire consequences for residents of coastal Louisiana.
Celebrate excellence in insurance. Join us at the Insurance Business Awards in Chicago on October 26.
In a letter to Senate Majority Leader Mitch McConnell, R-Kentucky, White House budget director Mick Mulvaney said that the NFIP is "simply not fiscally sustainable in its current form." Mulvaney then outlined several other changes to the program's rules.
One of Mulvaney's proposals was to maintain subsidized insurance rates for low-income homeowners, but paired with "accelerated premium increases for policyholders who can afford to pay risk-based rates."
Learn more about flood insurance at the Future of Flood event being held in Miami, Florida on November 16. Click here for more details and to register.
The White House is also looking to increase the government's authority to revoke policies on properties that have been flooded in repeatedly.
Mulvaney's letter does not lay out specific details of the proposed federal policy changes, The Advocate reported, but a bill to provide hurricane relief and address the NFIP's cash shortfall is expected to be introduced next week.
The letter discusses some changes that could lead to higher rates in Louisiana, or even remove homeowners from the flood program altogether. Some of the proposed changes are things the state congressional delegation has staunchly opposed for years.
Caitlin Berni, Greater New Orleans Inc. vice-president of policy and communications, commented that the exclusion of newly-constructed buildings in flood zones is a major concern.
Berni noted that most of south Louisiana falls into designated flood zones. The exclusion would make it almost impossible for potential homebuyers in those areas to take out a mortgage, and any new development or construction in those zones would be halted.
"That's a non-starter for us," she said.
Berni argued that newly constructed homes in flood zones are actually at lower risk of flood, since they have more rigid elevation requirements than existing properties.
The letter also proposed changing the rules to allow private insurance companies to easily offer flood insurance policies for homeowners. On paper, the provision makes sense, but legislators are concerned that insurers might end up cherry-picking the lowest-risk properties, leaving the NFIP to pick up the rest of the slack and potentially put itself in even worse financial shape.
Hurricane Katrina in 2005 put the NFIP on the ropes, forcing the program to go into $17 billion in debt to pay off claims. The program is still reeling to this day, particularly after dealing with the recent hurricanes Harvey and Irma.
Related stories:
NFIP needs bigger premium pot if it's going to survive - expert
Hurricane Irma claims in Florida worth $3.1 billion so far