Massive insured losses from Hurricane Zeta revealed | Insurance Business America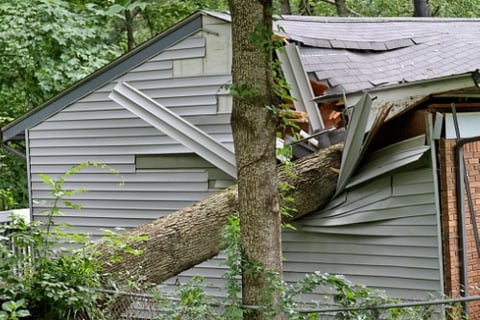 Insured losses to onshore properties from Hurricane Zeta will total close to $4.4 billion, according to catastrophe modeling firm Karen Clark & Company (KCC).
Losses are estimated at $4.3 billion in wind and storm-surge losses in the US and $80 billion in wind losses in Mexico. The estimate includes privately insured wind and storm surge damage to residential, commercial, and industrial properties and automobiles. It does not include National Flood Insurance Plan losses, losses to offshore assets, or any potential impacts on losses due to COVID-19, KCC said.
Zeta made two landfalls – in Mexico's Yucatan Peninsula Oct. 24 as a Category 1 hurricane, and in Louisiana on Oct. 28 as a Category 2 hurricane. Zeta was the fifth named storm and the third hurricane to hit Louisiana this year.
Even before Zeta, 2020 had set a record for the highest number of landfalling named storms. With Zeta, 2020 is tied with 1985 for the highest number of landfalling hurricanes at six.
Zeta hit the Yucatan Peninsula with maximum sustained winds of 80mph. While the storm brought wind, heavy rain and storm-surge flooding to Cancun and other resort towns, the area largely managed to avoid significant damage, KCC said.
Nine US states were impacted by Hurricane Zeta, with the highest losses in Louisiana, Mississippi and Georgia, KCC said. There was widespread structural damage due to wind in small towns along the coastal areas of southeastern Louisiana and southwestern Mississippi. New Orleans experienced light wind damage to roof and facades and isolated instances of structural damage caused by fallen trees. Inland damage was most significant in northern Georgia, particularly the Atlanta area, KCC said.
Coastal flooding also caused damage in Louisiana, Mississippi, and Alabama. The storm caused three breaches in the levee in Grand Isle, La. – already damaged earlier in the year by Tropical Storm Cristobal – which caused flooding to coastal structures. Storm surge caused significant flooding in Biloxi and Pass Christian, Miss., while impacted areas in Alabama included Gulf Shores, Orange Beach, and Mobile, KCC said.