Millions to pay more for flood insurance – report | Insurance Business America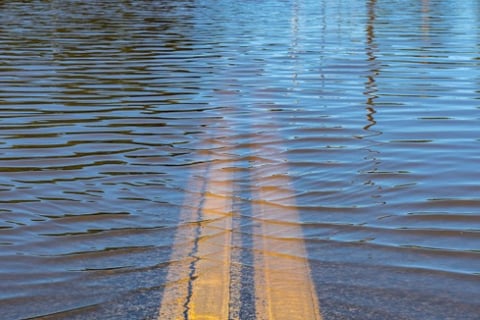 More than three million US homeowners will pay more for flood insurance under new Federal Emergency Management Agency flood risk rates, according to a new study from Porch, a provider of software and services for the home service industry.
Last month, FEMA launched "Risk Rating 2.0," a new flood risk rating system affecting all National Flood Insurance Program policyholders. Previously, FEMA and insurers measured flood risk based on flood zones. The new system doesn't use flood zones, and instead is based on a variety of factors, including distance to flood source, severity and frequency of flooding, and property characteristics such as the cost to rebuild the property in the event of damage, Porch said.
"In practice, this means that 3.3 million households that currently have flood insurance are about to see its price go up," Porch said. "Increases are promised to be minimal and gradual, but with the average price of home insurance through NFIP at $734/year in 2021, how will the new insurance rates affect premiums across the US?"
At a national level, FEMA predicts that 77% of American homeowners with flood insurance will see a price increase, according to Porch. Twenty-three per cent (23%) will see their price go down. Eleven per cent will see premiums spike by $120 to $240 per year.
Hawaii and southern states will be most affected by the change, according to the study. In Hawaii, 87% of households will be affected, while states like Texas (86%), Mississippi (84%), Florida (80%) and Louisiana (80%), will also see large numbers of homeowners paying more.
Northern states like Connecticut (up $130 per year) and Vermont (up $125 per year) are predicted to see the biggest dollar increase in flood insurance price. The largest relative price increases are expected in Florida (up 15%) and Texas (up 12%).
Read next: The aftermath of hurricane season
Alaska and the Washington, D.C., area are expected to see the lowest share of homeowners with flood insurance premium hikes. In Alaska, only 14% of homeowners are expected to see rates rise, while 28% in Washington can expect a hike.
Many Midwestern states will also have a lower percentage of homeowners facing rate hikes, according to the study. In Michigan, 46% of homeowners will see a rate rise, while states like Nebraska, Indiana, Ohio, Wisconsin and Illinois can expect hikes for between 54% and 57% of homeowners, Porch said.