Missouri insurance regulator warns residents are largely uninsured | Insurance Business America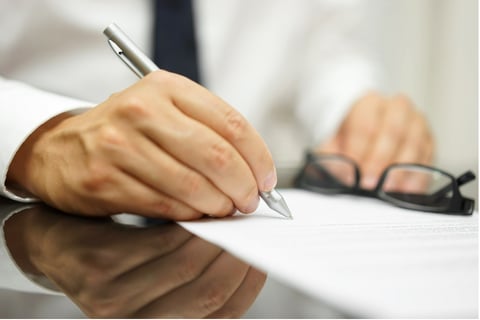 In recognition of February as Earthquake Awareness Month, the Missouri Department of Commerce and Insurance (DCI) has published the latest findings of its earthquake preparedness report, which revealed that residents of the New Madrid Seismic Zone remain "largely uninsured."
The New Madrid Seismic Zone is a constant source of intraplate earthquakes, where most of the seismic activity is detected between three and 15 miles beneath the Earth's surface. Four of the largest earthquakes in North American history originated from the zone, with magnitudes as large as 7.0. It has been reported that earthquakes from the zone threaten seven US states – Missouri, Illinois, Indiana, Arkansas, Kentucky, Tennessee, and Mississippi.
The DCI produces an Earthquake Insurance Market Report each year to track coverage levels in at-risk areas of the New Madrid Seismic Zone. It found that since it began tracking this information nearly 30 years ago, the number of residences with earthquake coverage has "declined dramatically."
A release from the DCI noted that within a six-county section of southern Missouri, the number of homes with earthquake coverage fell by over 47% between 2000 and 2020, from 60.2% to 12.7%.
"We continue to be concerned about the lack of earthquake coverage in Missouri," said DCI director and NAIC president Chlora Lindley-Myers. "As a department, we will continue to work with the insurance industry, local and state government, emergency management, and with our surrounding states to build awareness, educate, and look for solutions to this earthquake insurance gap. We must be prepared before a major event happens in the New Madrid Seismic Zone."
The DCI has suggested in a release that while the decline in earthquake insurance levels could be attributed to the escalating costs of coverage in the area, another factor may be that residents mistakenly believe their regular homeowners' insurance will cover quake-related damage.
Citing research the DCI conducted together with NAIC and the University of Missouri's Disaster and Community Crisis Center, the agency said that many homeowners and renters in the region wrongly assume that earthquakes are covered by their traditional homeowners or renters insurance. DCI has advised that earthquake coverage must be purchased separately.
The most recent and notable earthquake activity to rock the US was the magnitude 6.4 quake that struck Northern California on December 2022. Considered the region's strongest in years, the quake led to "widespread damages" and power interruptions.