More insurers refusing to offer policies to wildfire-prone communities | Insurance Business America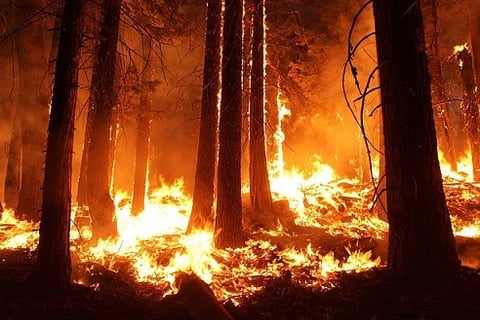 California's insurance commissioner has warned that more and more insurers operating in the state are refusing to issue homeowners' policies in areas most prone to wildfires.
Sharing the results of his office's most recent report, Commissioner Dave Jones said that insurers refused to renew over 10,000 policies in the 24 counties most vulnerable to wildfires in 2016 – the number is up 15% from the prior year.
Supervisor Tom Wheeler added that homeowners in the Madera County mountain communities have also been refused policy renewals.
Although many of the affected customers can still get coverage from other insurers, Jones noted that there has also been an increase in homeowners signing up for California's insurer of last resort of fire; the FAIR Plan.
Jones said that the problem will only get worse as insurers label more homes as wildfire risks following the most recent series of wildfires that hit the state.
"We have a major problem here in California, and if last year's fires didn't teach us that we've got to do something about it, shame on us," the commissioner remarked.
The state of California has 1.3 million housing units deemed to be at "high" or "very high" risk of fire by insurers. These include more than half the units in 12 counties – those areas in sporadically populated and forested regions of Northern California and the Sierra Nevada.
Some experts think Jones may have hastily assumed the worst.
Mark Sektnan, vice president of state government relations for the Property Casualty Insurers Association of America told
The Associated Press
that the insurance industry is reviewing the insurance commissioner's report.
"It's too soon to tell what kind of impact the current fires are going to have on the insurance market, so I'm not sure we can necessarily say there is an availability crisis," Sektnan said. "Some companies may decide not to write (policies), but other companies...are actually moving into the market."
Related stories:
Will the California wildfires result in a mass insurer exodus?
Latest California wildfires costlier than previous blaze, experts say