NFIP gets reauthorized, set to be extended for another year | Insurance Business America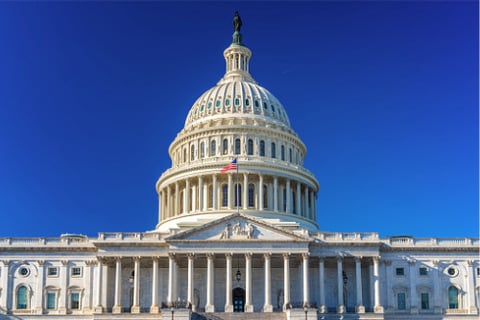 The US Senate has voted in favor of a continuing resolution to maintain the National Flood Insurance Program (NFIP), which would extend the insurance program for another year ending September 30, 2021 and ensure it receives adequate funding.
The decision comes after the US House of Representatives last week passed the same funding measure to support the NFIP; the House voted 359 to 57 in favor of the measure.
With the measure passing the House and Senate, it only needs final approval from President Trump to be signed into law.
The Senate's reauthorization has been met with praise from the insurance industry.
"The Big 'I' thanks the US Senate for passing the government funding legislation, which includes an extension of the NFIP through September 30, 2021. The House of Representatives passed the same legislation last week, and we now urge President Trump to quickly sign it into law to avoid an expiration of the NFIP," said Charles Symington, senior vice-president of external, industry and government affairs at the Independent Insurance Agents & Brokers of America (Big 'I').
Symington added that a lapse in the NFIP would be "devastating" to the over five million policyholders who depend on the program.
"This one-year extension continues to give Congress additional time to build consensus on common-sense reforms to the NFIP and to consider policies to help more property owners obtain flood insurance coverage through the NFIP and the private market," the vice-president continued. "The Big 'I' looks forward to continuing to work with Congress to enact a much-needed multi-year reauthorization of a modernized NFIP."