Oregon regulator extends time limit for 2020 wildfire survivors to file insurance claims | Insurance Business America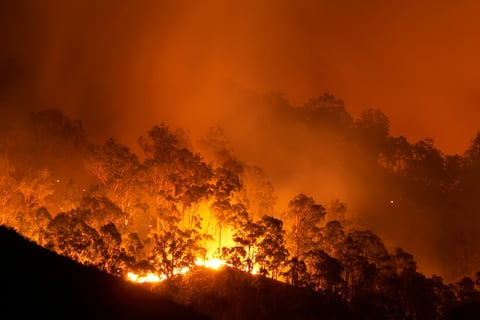 Residents of southern Oregon who have suffered losses and damages from the 2020 Almeda and Obenchain wildfire have been given more time to apply for insurance, as the Oregon Division of Financial Regulation requests insurers to extend the time limit.
Originally, policyholders only had until September 08 this week to file claims, but the regulator has called for insurers to push the deadline to September 30, 2023.
"The catastrophic 2020 Oregon wildfires were among the most destructive and disruptive in Oregon's history, resulting in the loss of life and widespread destruction of property and the substantial disruption of the normal operation of the economy throughout the state," the Oregon Division of Financial Regulation said in an August 04 bulletin addressed to P&C insurers operating in the state. "This disaster event is exacerbated and complicated by the ongoing COVID-19 emergency, along with the continuing global supply chain and economic challenges."
The regulator highlighted that these market disruptions and challenges have prevented some Oregon homeowners from rebuilding their wildfire-ravaged properties.
"Many homeowners insurance policies include provisions that impose restrictions on the time within which policyholders must rebuild their homes and replace contents. These restrictions typically range from one to three years after the loss occurs," the regulator said in its bulletin. "However, the ability to rebuild after a catastrophic event is often constrained by the need to remediate health and safety hazards and a surge in demand for limited construction resources.
"The conditions caused by both the catastrophic 2020 wildfires and the COVID-19 pandemic were of unprecedented scope and scale, leading to widespread shortages of building supplies, home furnishings, and labour. As a result, a significant number of policyholders have found it impossible to either rebuild or replace their belongings within the timelines provided in their homeowners' insurance policies."
As of December 31, 2021, there remained 991 active claims from the 2020 wildfire event, the Oregon Division of Financial Regulation noted.
The regulator has asked insurers to extend the rebuilding and content replacement time limit for insureds affected by the 2020 wildfire. If insurers are unable to extend the time limit, they have been ordered to communicate to customers why that is the case; they must also submit to the regulator a detailed explanation as to why they are not extending the limit.