Overall disasters down globally in 2017, but North America took the biggest hit | Insurance Business America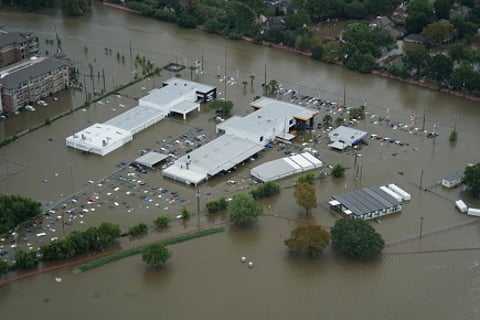 Although 2017 had fewer disasters than average, North America took the brunt, preliminary research has found.
The Centre for Research on the Epidemiology of Disasters at the University of Louvain in Belgium has revealed that while the globe typically averages about 325 disasters a year, 2017's total was less than 250.
Unfortunately for North America, despite fewer instances of disasters in 2017, the region was hit especially hard.
In just one year, the US was battered by rampant wildfires, a fierce hurricane season, and costly flooding. August 2017's Hurricane Harvey, in particular, has been called the costliest Atlantic hurricane in America's history causing $198 billion in total estimated property damage, topping the previous record holder Katrina at $108 billion. Meanwhile, December 2017's Thomas Fire continues to ravage portions of Southern California and is already considered the state's largest wildfire in recorded history, having caused over $297 million in damages.
In the same period, Mexico experienced back-to-back earthquakes, and the Caribbean also saw its fair share of hurricanes.
One a wider scale, the Centre's data also found that 2017's disasters resulted in 6,000 casualties and affected 75 million, compared to the annual average of 30,000 casualties and 215 million people impacted.
Economist and geophysicist Chuck Watson of Enki Research told
The Associated Press
that while overall disasters last year were down, they hit big cities, which were more vulnerable due to increased development.
Indeed for the US, the reduced number of global disasters did little to dissipate the catastrophic damages it suffered. The country had not experienced a Category 3 storm or larger for more than a decade until last September, when hurricanes Harvey, Irma, Jose, and Maria all developed into major hurricane events.
"September was just bonkers. It was just one after the other, you couldn't catch a break," said Colorado State University hurricane researcher Phil Klotzbach.
Researchers at the University of South Carolina estimated that economic damages from last year's disasters – adjusted for inflation – were over 40% higher than normal, due to the hurricanes Harvey, Irma, and Maria.
Meanwhile, some 9.8 million acres of land burned as a result of the wildfires that plague California to this day – nearly 50% more than the average in the past decade.
"We are building in the wrong places. We are building in areas that are increasing in risks," warned Susan Cutter, director of the Hazards and Vulnerability Research Institute at the University of South Carolina.
Related stories:
Latest California wildfires costlier than previous blaze, experts say
Fitch Ratings: Outlook not sparkling for reinsurance