Pay rates head north for adjusters as shortage bites | Insurance Business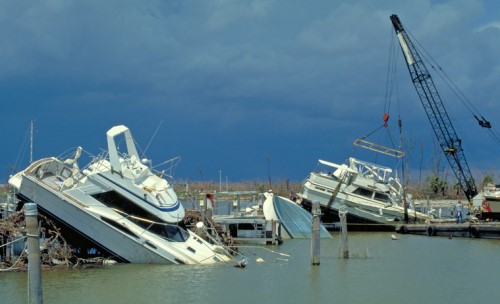 Independent adjusters in Florida might have their work cut out for them – with numerous Hurricane Irma-related claims being filed – but they look set to be compensated for their hard work with the region's increased pay rates.
Due to a severe shortage of insurance adjusters in Florida, insurance companies in the region have been forced to hike adjusters' rates. The consecutive occurrence of two major natural disasters – Hurricanes Harvey in Texas and Hurricane Irma in Florida – was largely to blame for the shortage, as many adjusters were tapped to help policyholders in Texas first. The shortage of adjusters could potentially delay Florida's rebuilding efforts.
Celebrate excellence in insurance. Join us at the Insurance Business Awards in Chicago on October 26.
To meet the strong demand for claims following Hurricane Irma, the state's insurers are rushing to secure more of America's 57,000 independent adjusters. The Wall Street Journal reported that some home insurers in the area have increased their fees by about 30%. In some cases, adjusters can earn up to $30,000 for evaluating a single complex property claim.
Some insurers have gone out their way to help with the adjuster shortage in their own way. Major companies such as
Liberty Mutual
Insurance and Chubb have sent their in-house adjusters from all over the country to lend a hand in both Texas and Florida. Other small insurers that rely primarily on contract workers to assess claims are striving to get enough licensed professionals for the job.
Learn more about flood insurance at the Future of Flood event being held in Miami, Florida on November 16. Click here for more details and to register.
Florida is also speeding up paperwork to get more adjusters out on the field, The Wall Street Journal said.
"Our Department has taken steps to make the adjuster-appointment process as simple ​[as] ​possible for insurance companies, and our team is processing appointments at a rapid-fire pace" in an effort "to ensure that Floridians get swift handling of their post-storm claims," a spokeswoman with the Florida Department of Financial Services said.
Insurance executives warned that the fee increases in Florida could eventually spill over to Texas.
"There's a tug of war for adjusters" said Crawford & Co. adjuster James Warren.
"Right now, anyone with a license to adjust claims can get a job and some company will try them out," Warren explained to The Wall Street Journal. "They're paying more for adjusters to work Irma than they've ever paid insurance adjusters, ever."
Related stories:
Carriers may drag their feet on big corporate Irma claims – lawyer
Florida governor orders freeze on insurance rate hikes