PG&E agrees to $13.5 billion settlement with wildfire victims | Insurance Business America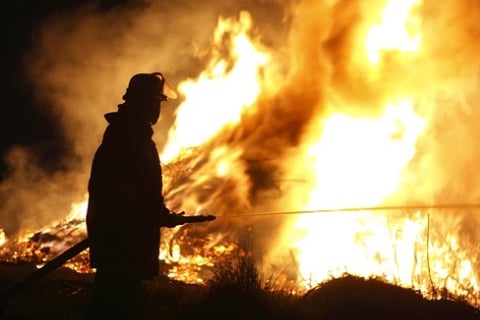 After previously reaching an $11 billion agreement with insurers, bankrupt power utility PG&E Corp has agreed to a $13.5 billion settlement with victims of the deadly wildfires that swept across Northern California in 2017 and 2018.
California fire investigators determined that PG&E equipment caused the 2018 Camp Fire – one of the most destructive in the state's modern history, killing 85 people and causing widespread damage. They also found that PG&E power lines were the cause of the wildfires that swept across California's wine country in 2017.
Read more: PG&E rocked by insurance settlement with $1.6 billion loss
PG&E filed for bankruptcy protection earlier in the year, citing potential liabilities in excess of $30 billion from wildfires, according to Reuters.
"With this important milestone now accomplished, we are focused on emerging from Chapter 11 as the utility of the future that our customers and communities expect and deserve," said Bill Johnson, chief executive officer of PG&E. "We share the state's focus on helping mitigate the risk of future wildfires and we will continue to do everything we can to help reduce those risks across our system."
According to Reuters, the agreed settlement is subject to several conditions and requires confirmation by the United States Bankruptcy Court.