Planning for post-storm clean-up is a crucial part of risk mitigation | Insurance Business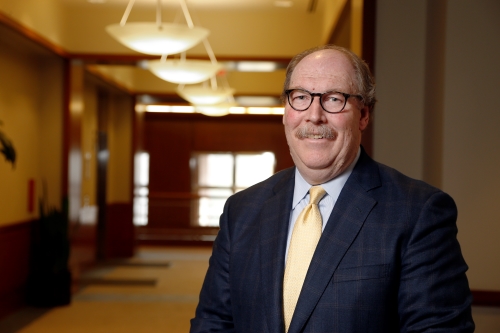 Devastating storms can leave behind a lot of clean-up work for businesses and homeowners, which can prolong the time it takes to recover following a catastrophe. When Hurricane Harvey hit Houston, pollution from a petrochemical plant became a significant problem, and in 2018, Hurricane Florence's impact included the bursting of pig manure lagoons, which fouled local waterways.
Sweeping up the debris left in the wake of floods, hurricanes, and wildfires can be that much more time-consuming and financially burdensome if businesses don't have the right emergency plan in place before the event occurs.
Read more: CoreLogic: Hurricane Barry projected damage between $500M and $900M
"In situations like the extreme weather we're dealing with right now, businesses need to create plans, and a lot of that centers around a resilience strategy," said Phil Renaud (pictured), executive director of The Risk Institute. "What we strongly encourage is that businesses think about creating a simulation, and taking that business through every single step of that event and how they're going to deal with it."
For one, businesses should consider the physical environment surrounding the location of a future plant or office, and examine the impact of weather-related events in that particular geographic location over the past X-number of years.
"Think about what extreme weather has hit that area and how you would prepare for an event if tomorrow or the next year, you were impacted with a similar event," explained Renaud. "Should you be creating containment dikes, or engineering solutions for whatever products you're manufacturing or the byproduct of what you're manufacturing? For example, if it's an airport and glycol is used as a deicing solution, should you exceed the recommended requirements for that disposal in light of that particular geographic area or in light of past storms that impacted that area?"
If a business already has their physical locations set up, they can run a similar simulation based on what's located near them. A retail store might not have the same exposures as a petrochemical plant, but if they were near that plant, they could still potentially have waste-related risks to mitigate following a storm.
"While your particular retail store may not be the generator of that waste or byproduct, the local petrochemical plant could be the generator of that waste," said Renaud, adding that businesses should also consider the contingent impacts of storms that could lead to business interruption.
Insurance professionals can continue to help educate businesses about appropriate risk mitigation strategies, keeping the waste management component in mind, especially as weather-related events intensify.
"There's a lot of education that still needs to occur. As we have conducted our studies and research, and worked with various companies, what we find is that many companies think it's going to be a one-in-one-thousand-year event or one-in-five-hundred-year event, and they're thinking, we just had that big storm last year so therefore we're out of the woods," said Renaud. "But, recent events have shown differently. Insurance companies need to do a better job of not only selling the insurance product, but also selling the support services that go hand-in-hand with that insurance product."
Engineering solutions and other risk mitigation tools might cost some money upfront, but can save a business thousands or even millions of dollars in a stormy situation.
Read more: When a hurricane strikes, speed is paramount for insurance
"Organizations in their budgeting look at the immediacy of the impact as opposed to the future potential storm or disaster. It's easy to defer those expenses to the future as opposed to dealing with it upfront and today," said Renaud. "That's why we think [businesses need to] focus on simulation exercises by taking a particular event – it could be a fire, flood, earthquake, tornado, or other business impact, [such as] a product recall – and simulating that exercise within the four walls of your business to see how prepared you are to deal with that. There are no right or wrong answers in these things. The approach is to really identify weaknesses in the organization and once that weakness is identified, [determine] how you can bolster the organization to be better prepared to deal with those particular set of circumstances."