Reinsurer places $100mn bond for catastrophe losses | Insurance Business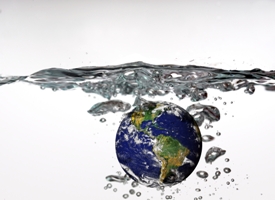 JLT Towers Re, the newly formed reinsurance business that grew from JLT Reinsurance Brokers' acquisition of Towers Watson's reinsurance business, is getting on the map with a $100mn catastrophe bond placed to cover Cincinnati Insurance Co.
The transaction, announced Friday and called Skyline Re 2014-1, will provide three-year indemnity-based coverage for the carrier, JLT said. It specifically transfers risks associated with earthquakes and tornados.
"At $100 million, the Skyline 2014-1 bond grew substantially from the $61.2 million 2013 bond. In addition, the transaction expands the coverage territory and provides three-year cover as opposed to the one-year cover in the previous bond," said JLT managing director and co-head of insurance-linked securities Rick Miller. "We saw not only strong support from existing investors but also significant interest from new investors."
The transaction is the second for JLT Towers Re and signifies the general acceptance of catastrophe bonds in the insurance sector, Michael Popkin, managing director and co-head of insurance-linked securities for the company, added.
"This second Skyline transaction clearly shows the value for cedants to begin to engage with the capital markets and develop relationships with these new business partners. The collaborative process between cedant and investor in a private catastrophe bond builds relationships between them for the long term," Popkin said. "The growth in overall investor support for our private placement bonds clearly demonstrates that these types of cat bonds have become broadly accepted and mainstream."
The deal comes after 2013's relatively inactive natural catastrophe season. According to
Aon
Benfield's catastrophe model development center, Impact Forecasting, losses from natural disasters last year were 4% below the 10-year average of $200bn.
This was largely due to a reduced number of hurricanes and other commonly insured events, Aon Benfield Analytics CEO Stephen Mildenhall said.
"The year 2013 was an active year for serious catastrophe events but one in which the industry dodged the bullet of a single dominating insured event," Mildenhall commented.