Southern California wildfires continue to rage – only 20% contained | Insurance Business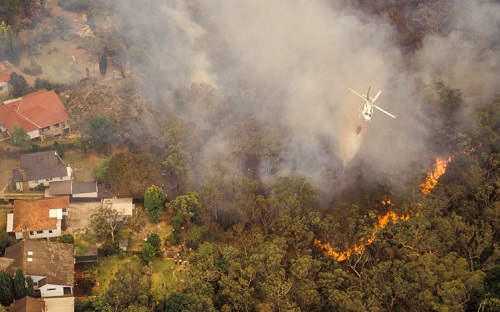 Although firefighters managed to contain a portion of the current wildfire affecting Ventura and Santa Barbara Counties in California, the blaze has already destroyed over 1,000 structures, fire protection agency CAL FIRE reported.
The Thomas Fire is one of several wildfires plaguing Southern California. The other fires have been largely contained, but firefighters have been struggling to contain the Thomas Fire since it erupted on December 04.
CNN
reported that the Thomas Fire – the largest of the forest fires affecting the region – affected as much as 231,700 acres. It is considered the fifth largest blaze in modern California history. The conflagration was so intense it has managed to torch an area larger than all of New York City, fueled by Santa Ana winds.
Other notable data related to the fire includes:
Ventura County said it has spent about $48 million fighting the Thomas Fire.
The fire has triggered about 85,000 power outages in Santa Barbara County, Southern California Edison said.
CAL FIRE has reported that at least 98,000 residents have been evacuated in Southern California due to the fires.
CNN noted that this year has been the costliest for wildfires in US history. Damages have exceeded US$10 billion in 2017 – and that is before considering the damages caused by the recent Southern California fires.
Related stories:
New wildfire breaks out in San Diego County
California fire claims hit new record