State's hurricane moratorium ends | Insurance Business America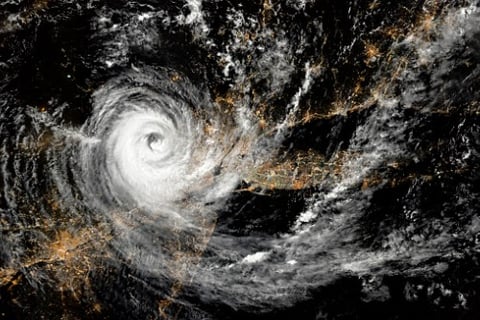 The emergency insurance policy cancelation moratorium invoked by Louisiana Insurance Commissioner Jim Donelon expires this week, which means insurers operating in the state can resume canceling or non-renewing coverage.
Donelon first invoked Emergency Rule 47 on August 26 in anticipation of the damage to be caused by Hurricane Ida. The moratorium order prohibited insurers from suspending or dropping coverage – even for reasons such as non-payment of premiums – for policies within 25 parishes of the hurricane's path. The order was already given an extension once, but it expired on October 24.
The commissioner said that the state's insurers are under "significant stress" facing over $20 billion in insured losses and hundreds of thousands of claims related to Ida, and that the emergency order put even more burden on them.
Donelon also noted that the Louisiana Department of Insurance (LDI) is in touch with "several" insurers that are experiencing "solvency concerns" related to handling Ida claims, but the commissioner would not identify specific company names.
The New Orleans Advocate reported that the commissioner last week was initially considering extending the moratorium for 30 more days, but then received news that the insurer GeoVera was pulling out of the Louisiana market. Operating as a surplus carrier covering high-risk properties, GeoVera commands 1.63% of the Louisiana homeowner's insurance market.
"For them to come in, because of their losses from Ida, and say, 'We're out of here. We're exiting the state,' is not a good sign," said Donelon. "It's a significant indication of real concern on the part of the companies for Louisiana."
The commissioner gave assurances that there are enough insurers in Louisiana to absorb GeoVera's policyholders, but the company's exit was what convinced him to drop plans to extend Rule 47.
The decision to not extend the policy cancelation moratorium comes just after the LDI introduced a new avenue for policyholders and insurers to properly settle their Hurricane Ida-related disputes.
Read more: Louisiana insurance commissioner creates mediation program for disputed Hurricane Ida claims
Last week, the insurance regulator announced the creation of a new mediation program called the "Hurricane Ida Mediation Program." Through the services of two mediation providers that will charge a fee of $600, the program will facilitate disputes for personal lines residential insurance claims of up to $50,000.