Swiss Re sheds light on huge private flood insurance "opportunity" | Insurance Business America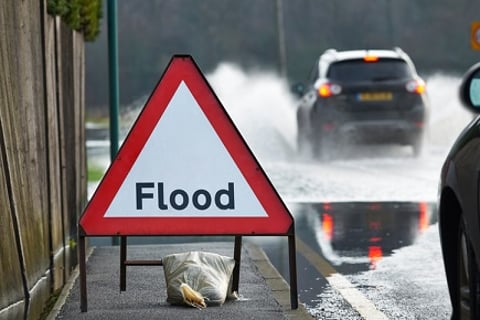 With uncertainty surrounding the National Flood Insurance Program, carriers with an appetite for new markets should be eyeing flood insurance as a potential bounty, says
Swiss Re
.
Josh Woodbury, a flood specialist in the Swiss Re natural catastrophe modelling team, spoke with
Insurance Business
about the flood environment, the NFIP, and the opportunities for insurers to capitalize on the flood market.
"Why is it such a big deal right now? This question comes up," he said. "Why flood now, what's the interest now, why the big deal? But I think a bunch of things have kind of come together to make this a bit of a perfect time [to be discussing flood insurance].
"We can look at this from three perspectives: from the Federal Government perspective, from consumers', and from insurers'…"
From the Government perspective, Woodbury said, the NFIP remains $24.1 billion in debt, requiring borrower increases making it more expensive, and the Government seems to be pushing it towards the private market.
From the consumer perspective, there's been a loss of confidence in, plus a lack of understanding of, the NFIP since Hurricane Sandy, and consumers also desire concurrent terms with their homeowners' insurance to cover them whole.
And from the insurer's perspective: carriers want to enter into what would be a new field, Woodbury said.
"They're really looking for new markets," he explained. "Rather than trying to nudge out a competitor at something that's already been insured for a long time, they're really looking for opportunities to grow or get their foot into something new. They see it as an opportunity.
Learn five steps to help your healthcare clients mitigate cyber risks. Download our free whitepaper.
"I think one of the key parts to it is the modelling capabilities. People are getting a bit more comfortable. I think models kind of developed for earthquakes and for wind and people got more comfortable, and I think we're in that same transition period for flood. There's better data and computers are more powerful."
The NFIP is up for reauthorization in September, and the Republican Government is considering changes. But Woodbury said insurers would likely be gunning to take on flood risk regardless of any Government changes to the NFIP.
"I think independent of what happens with NFIP, I think the private market moves forward," he said. "There's approximately $10 billion in flood protection gap in the US - that's the difference between the economic loss and the insured loss. So this is a big area to move into. There are a lot of clients that are excited, and so are we."
What Woodbury said he sees as a major problem for consumers – and thus for the insurance industry – at the moment, is non-concurrent terms.
US insurers should be able to "tack on" an endorsement – for potentially a relatively small percentage of the total homeowners' premium – and line up terms with the homeowners' coverage and flood cover.
"I think this is a real opportunity," he said. "Flood has been written sustainably for large industrial and commercial risks for years, and so why not residential? And in terms of sustainable: cost-effective, concurrent coverage is really the key. And I think we can do that.
"I think the key here is to reposition or rethink the public-private partnership [PPP]. Initially the NFIP started as a PPP. I think now the best solution … is probably going back to some sort of PPP, where the private market can take some of these locations and maybe the NFIP does become kind of a residual market or insurer of last resort. Where that balance is, I'm not sure, but it'll be interesting to see where that is."
Related stories:
Could private competition save the NFIP?
Flood insurance "monopoly" is starting to change