"The Big One:" only 10% to 15% of property covered for massive West Coast earthquake | Insurance Business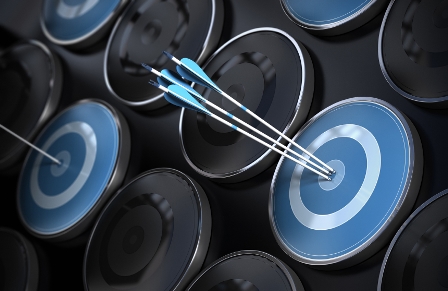 Residents of the Pacific Northwest were measurably shaken – no pun intended – by a recent article in the
New Yorker
detailing a looming earthquake whose magnitude will register between 8.7 and 9.2 and potentially destroy "everything west of Interstate 5."
The area of impact is reported to cover some 140,000 square miles – a danger zone that includes high-population areas like Seattle, Tacoma, Portland, Eugene, Salem and Olympia. That puts an estimated 7 million people, homes and businesses at risk for damage from some of the worst natural disaster in the history of North America.
Yet, insurance industry professionals in the area estimated that just 10% to 15% of property owners and renters have the necessary coverage to claim damages in the event of such a catastrophe. What's more, the increased publicity on the likelihood of "The Big One" has done nothing to improve purchasing rates.
"You saw an uptick in interest, but the actual [business] doesn't rise much," Karl Newman, president of the Northwest Insurance Council, told
The Olympian
. "Many times people say, 'I'm not going to get earthquake insurance because it's too expensive and the deductibles are too big."
Earthquake insurance is a pricy purchase anywhere in the US, but in the Pacific Northwest, it can double what a client pays for a homeowner's policy.
"If you pay about $600 a year, you could pay $400 to $600 more per year, on average," Newman estimated. "The deductibles are 10% to 20%, depending on the company that's writing it."
With such a pricing barrier, it's hardly surprising that insurance agents say they have difficulty selling the earthquake insurance product. However, Newman says taking measures like retrofitting homes can shave off about 40% to 50% on premiums.
And if clients still can't afford a policy, there is hope that some other damages resulting from a quake may be covered by homeowners and business policies.
Mike Levine of Richmond, Va.-based Hunton & Williams LLP spoke with
Insurance Business America
after last year's quake in Napa, California, and noted that depending on the order and extent of damage to a property, insureds can potentially find relief.
"You can't put everyone into the same basket following an earthquake. It really comes down to what each policyholder's situation looks like," said Levine, who has been practicing insurance coverage litigation and counseling since 1996. "Some properties may have suffered no direct earthquake damage, but did receive some kind of secondary damage from flooding, fire or anything else triggered by the earthquake."
Some properties could be damaged by both the earthquake and fire, for example, leading an insurer to write off an entire loss as not covered when in fact commercial property or homeowners insurance should kick in to pay a portion of the damages.
In other situations, an insurer may need to send in an engineer to determine the cause and relations of events.
"If it's a combination of both earthquake damage and fire, for example, it often takes a legitimate investigation to determine what caused the damage first: Did the property burn and then collapse, or did it collapse and then burn?" Levine said.
He noted that given the number and scale of claims insurance companies receive following an event like the Napa earthquake, it is sometimes difficult for insurance professionals to offer more than "cursory advice" on a claims situation.
As such, independent agents—who are often among the first in receiving calls about damage—can play a vital role in acting as an intermediary between client and carrier.
"It all comes back to proper analysis," Levine said.
Seismologists estimate the likelihood of "The Big One" hitting the Northwest in the next 50 years is about one in three.