These states are especially at risk for natural disasters | Insurance Business America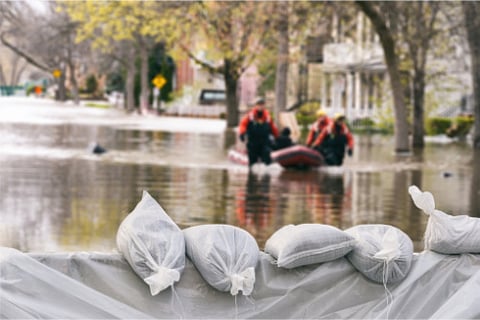 2020 is shaping up to be a bad year for natural disasters, according to personal finance website ValuePenguin. At the end of April, the year ranked number two for most disasters – with peak hurricane and wildfire seasons still ahead.
Some states are especially at risk, according to ValuePenguin. In a recent study, the company found that 10 states pay for more than 80% of the cost of natural disasters in the US, with damage especially concentrated along the Gulf Coast.
Among the study's findings:
Texas feels the greatest financial impact from natural disasters, with annual costs averaging $1,478 per household over the last five years.
Just 10 states have borne 80% of total disaster costs since 2014.
Hurricanes and flooding continue to be key drivers of disaster costs, and wildfires have made a larger impact over the last five years than during the previous period.
As a result of the coronavirus, 2020 is on pace to be the most disaster-heavy year on record. As of June 01, the Federal Emergency Management Agency had declared more disasters in 2020 than in any other year except 2011.
The 10 states most at risk for natural disasters are:
Texas
Louisiana
Florida
California
Colorado
North Carolina
Michigan
New Mexico
Nebraska
Georgia