Time to review policy limits ahead of disaster season | Insurance Business America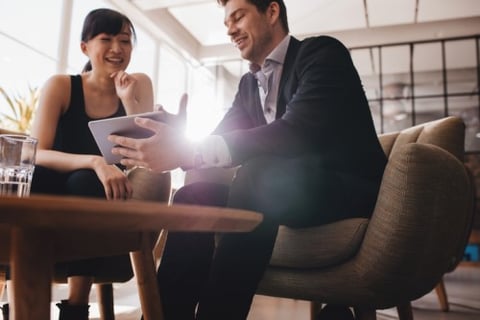 As wildfires spread across western areas of the US and Canada, consuming commercial and personal properties in their wake, leaders in the insurance industry are bracing for impact and issuing claims advise for policyholders affected by the fires.
The top priority in any wildfire event is always human health and safety, therefore businesses should prioritize having evacuation plans in place and emergency kits ready to go. After that, businesses need to assess their losses and turn their attention to their insurance policies to make sure they understand the nuances of the wording and how they relate to claiming for losses.
"Property insurance policies and business interruption policies tend to have procedural hurdles to coverage, which need to be carefully scrutinized and, if possible, carefully complied with," said Linda Kornfeld, partner and vice chair of Blank Rome's insurance recovery practice. "For example, policies typically have notice language regarding the timeframe within which a policyholder needs to give notice. Insurance companies like to strictly enforce those timeframes or at least argue they should be strictly enforced.
"Sometimes that notice period is defined as 30 days and in other policies it's defined 'as soon as possible'. From a practical perspective, if you've suffered damages, it's really important to get the insurance company involved as soon as possible. If a company needs to spend dollars responding to an event, it's always better to get the insurer's approval beforehand in order to smooth out the claims process."
There are other deadlines for policyholders to be aware of. When notifying insurers about Proof of Loss – which describes the nature, circumstances and estimation of losses – policyholders typically have around 90 days, and some insurers specify 60 days. Insurers are able to deny claims if policyholders fail to submit Proof of Loss within the required timeframe.
Another vitally important piece of information for businesses to understand and review is how much insurance they have from a limits and sub-limits perspective, according to Kornfield. While fire is generally a covered peril, lots of policies contain complexities with regards to limits, which can sometimes be overlooked.
"At Blank Rome, we're advising business owners and homeowners to really sit back and consider whether the dollar limits on their policies are enough to respond appropriately in a disaster situation where an entire community has experienced loss - everybody needs contractors, and it's expensive to get things back up and running," Kornfield told Insurance Business. "They need to ask whether the extra premium they would have to pay to increase their insurance is worth it in order to get increased protection.
"If we're talking about preparing for the next season of natural disasters or we're talking about responding to events that have already happened, the most important thing is having the right team in place to respond to the event. Business owners need to read their insurance policies through with an expert who understands how the language works and can identify the separate buckets of coverage within a policy, including various sub-limits."
Related stories:
Getting wildfire ready with QBE North America
California Senate passes insurance bill to support policyholders