Twenty per cent of policyholders could drop out after NFIP changes - claims | Insurance Business America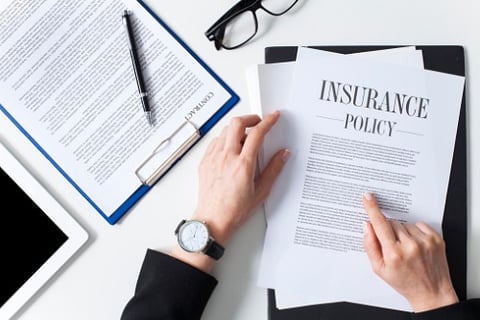 US senators have expressed their concerns regarding the recent changes to the National Flood Insurance Program (NFIP) by the Federal Emergency Management Agency (FEMA), saying that the new risk calculation puts intense financial pressure on homeowners.
Starting this week, FEMA will use the new Risk Rating 2.0 methodology to calculate premiums for new NFIP policyholders. Under Risk Rating 2.0, FEMA will no longer use flood zones to calculate NFIP policyholders' premiums, but their property's risks will be used instead. This means variables such as the property's foundation type, elevation, and structure replacement cost will be used. In addition, flood frequency and the distance of a property to water will also be considered in calculations.
Thanks to the risk calculation change, a quarter of the program's policyholders will see lower costs. But on the other hand, the remainder will see their premiums rise as high as 18% annually.
While Risk Rating 2.0 currently applies only to new policyholders, it will eventually be applied also to existing policyholders who are renewing coverage starting April 01 next year.
A group of senators, which include Bob Menendez and Cory Booker of New Jersey, as well as Bill Cassidy and John Kennedy of Louisiana, are requesting FEMA to postpone the new risk rating methodology for existing policyholders next year. The senators have warned that if the new methodology is used, nearly 20% of all policyholders will drop out of the NFIP over the next 10 years due to unaffordable premiums.
According to Menendez, 80% of New Jersey policyholders would see their premiums surge under the new risk rating, and hundreds would be seeing annual rate hikes of over $1,000.
"I support revamping our flood insurance rating system to include the most sophisticated actuarial data, including data on climate change," Menendez said in a press conference. "While I tried to give FEMA the space to develop its new rating system, and want to be supportive of a process to achieve that, Risk Rating 2.0 as it stands needs to be delayed."
Over five million home and businessowners have flood insurance through FEMA's NFIP. In New Jersey alone, the NFIP covers about 217,200 homes, Asbury Park Press reported.
Forbes reported that the five US communities to see the largest percentage of policyholders facing an average increase of $80 or more per month under the NFIP's Risk Rating 2.0 are: Lawrence County, OH (12.5%); Anna Maria, FL (9.8%); Captiva, FL (5.7%); Boca Grande, FL (4.6%); and Tahoe City, CA (4.3%).