What the $1bn South Carolina floods mean for NFIP debt | Insurance Business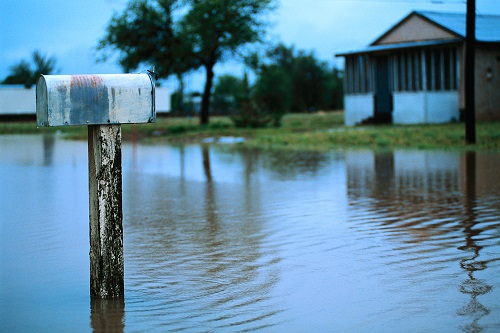 The historic flooding in South Carolina is set to exceed $1 billion, experts say, though the question of who will foot that bill – and what it will mean for the already beleaguered National Flood Insurance Program – is still unanswered.
More than two feet of rain has fallen in areas of the state where the statistical probability of such a flood is so low, it should only happen once a millennium. The head of the South Carolina National Guard has already referred to the storm as a "Hugo-level event" and nearly 2.2 million housing units and commercial buildings have been affected.
"[G]iven the enormity of the event and the scope of damage incurred to residential and commercial exposures, vehicles and infrastructure, it is expected that overall economic damage will easily exceed $1 billion," reinsurance broker
Aon
Benfield said in a report on the storm.
As South Carolina is currently one of the most insured states in the NFIP, it stands to reason that the floods could weigh down a program already struggling to recover from a crushing $24 billion debt. However, the report notes that even with that record, fewer than 200,000 flood insurance policies are in force in the state, with written premium in force of $133.4 million covering $50.8 billion in property and contents.
That leaves the overwhelming majority of the state uninsured for losses connected to flooding, with even fewer FEMA grants available than were given to victims of 2004's Hurricane Katrina.
Flooding is the most common and costly natural disaster in the United States, causing an average $50 billion in economic losses each year, according to the Insurance Information Institute. Yet the vast uninsured rate in South Carolina is common of the country as a whole.
In fact, the number of government-sponsored flood policies in force has plunged by nearly 10% in the past six years, from 570,000,000 in 2009 to just 5,151,000 in 2015.
This is due in large part to increased premiums under the Biggert-Waters Act, reliance on federal government programs and a misunderstanding of which policies address flood losses.
Add to that a lack of significant flooding events in recent years, and more and more Americans are choosing to take their chances.
"Memories are short," said III President Robert Hartwig. "It's been nearly 10 years since the last major hurricane in Florida – the longest span in history. And it does not take long for a gap between events for people to start questioning why they need this coverage."