Wildfire risk skyrockets across US: what producers in at-risk areas need to know | Insurance Business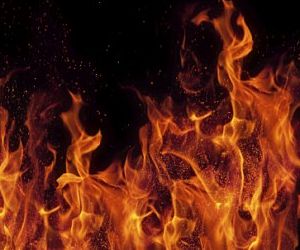 The world is at greater risk of wildfire damage than ever before. According to newly released research from Nevada's Desert Research Institute and the University of Tasmania, fire weather season length has increased by 18.7% from 1979 to 2013.
And it isn't just longer seasons – the amount of area each year impacted by wildfire is larger than ever before. There are currently five wildfires burning in normally damp Washington state, and a report from property research group CoreLogic suggests than nearly 21,000 homes in the Pacific Northwest are at "very high" risk of destruction.
The destruction has impacted nearly 3,000 homes destroyed since 2000, according to CoreLogic, and the newly published research from American and Australian scholars suggests that trend won't be turning around any time soon. However, not everyone is at equal risk and producers need to be aware of some important trends.
Unsurprisingly, businesses and homeowners in the Southern Rockies and South-Central US are at the greatest risk of wildfire damage. Together, the two regions contain more than 145,000 properties categorized as "very high risk" and another 915,000 at "high risk."
The Northern Rockies and Pacific Southwest are also more in danger of out-of-control flames than other regions in the US.
But the study does more than just identify large, general swaths of the highest potential risk areas. According to Dr. Thomas Jeffrey, senior hazard scientist at CoreLogic, the data also reveals that new homes and businesses are especially exposed to wildfire damage.
"New home construction in and around urban areas tends to occur on the outer edge of current development," Jeffery said. "The fact that newly constructed homes are likely to be located in areas that would be in close proximity to wildfire risk is an important consideration for brokers and agents."
He added that agents assessing quotes for homes and businesses in "urban" areas should check to see whether the buildings are in close proximity to high fuel concentrations outside the actual urban or parcel boundary. If they are, this could affect their policy premiums.
One thing it should do is influence the coverage producers offer. Home and business owners at risk of wildfire damage would do well to purchase comprehensive property or homeowners policies, which cover some unique damages inflicted by flames.
John Putnam, a Colorado insurance producer who experienced wildfire destruction firsthand when devastating fires ripped through the state two years running, said it's important to check for smoke and heat exclusions when selling commercial or private property coverage.
"Smoke claims are just a plain nightmare. Insurance companies are all over the place on it, and some carriers don't cover it at all," Putnam said. "Heat damage is another. They create a lot of angst when people call in to file claims."
These lessons aren't just for producers and clients who live in the areas outlined in the study. Jeffrey says no one should write off wildfire risk simply because they don't sell insurance in the generally-acknowledged hotspots.
"The geographic concentrations of higher wildfire risk are not limited to the traditionally-accepted wildfire states like California or Colorado," Jeffrey said. "It is clear from this report that all of the western states have areas of higher wildfire risk."