Winter weather losses on the rise | Insurance Business America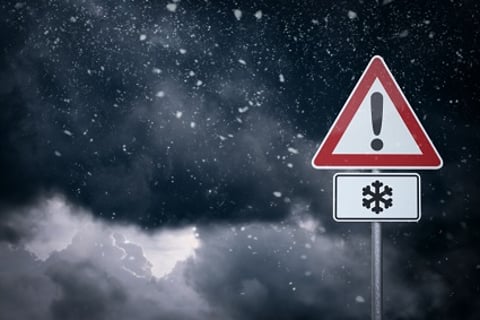 The number of insured losses related to inclement winter weather is on the rise, according to Insurance Information Institute president and economist Dr. Robert Hartwig. Citing data compiled by the Institute, Hartwig noted that the losses for both 2014 and 2015 were significantly above what the insurance industry typically deals with every winter season.
In 2015, insurers had to pay about $2.9 billion in winter-related insured losses—up 26% from 2014's $2.3 billion, and 53% from 2013's $1.9 billion.
Although winter storm losses saw a massive spike in recent times, Hartwig assured that the country's insurers are "financially prepared for anything Mother Nature has in store."
According to Hartwig, auto claims tend to surge during the winter months due to ice-slick roads. "In 2014, collision claim frequency rose 8.5 percent from a year earlier. In 2015, collision claim frequency stayed high—7.3 percent higher than in 2013," Hartwig observed.
Winter storm claims accounted for 6.8% of all insured U.S. catastrophe losses for the 1995-2014 period, based on Verisk's ISO Property Claim Services. The report also revealed that winter storms are the third costliest disasters, with hurricanes and tropical storms first (at 40.8%) and tornadoes second (at 39.1%).
Of the top 10 costliest winter events in the U.S. by insured losses between 1980 and 2014, three happened very recently. The second costliest winter event in American history happened in 2014, from Jan. 5-8: a severe cold wave costing a total insured loss of about $1.7 billion and an overall loss of $2.5 billion. A winter storm from Apr. 7-11 in 2013 made fourth place, with a total insured loss of $1.2 billion and an overall loss of $1.5 billion. In sixth place, a series of snowstorms that occurred between Jan. 31 and Feb. 3 2011 cost $980 million in total insured loss and 1.3 billion in overall loss.