Applying Marie Kondo's methods to tidy up the insurance industry | Insurance Business America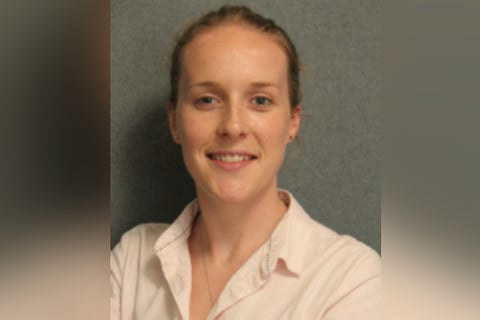 Over the past couple of years, you may have heard the term: 'I'm going to Marie Kondo my [insert – life, home, wardrobe, anything remotely messy].'
For those who don't know, that basically means: 'I'm going to tidy up my [insert – life, home, wardrobe, anything remotely messy] and throw away anything that lacks value or doesn't bring me joy.'
Marie Kondo is a Japanese cleaning consultant who follows the KonMari method – a minimalism inspired approach to organizing items category-by-category instead of room-by-room. She's been a household name in Japan since 2014, when her book, The Life-Changing Magic of Tidying Up, was first published and quickly became a best seller. Kondo later found global fame when her TV show, Tidying Up with Marie Kondo, hit Netflix in 2019, and ever-since people have been "Marie Kondo-ing" things.
The KonMari method has six basic rules:
Commit yourself to tidying up
Imagine your ideal lifestyle
Finish discarding first (thanking each item for serving its purpose before getting rid of them)
Tidy by category, not by location
Follow the right order
Ask yourself if it sparks joy
Since 2019, people around the world have been tidying up spaces using the KonMari method. This got me to thinking: could we apply the same principals to the insurance industry?
Most insurance professionals will agree (to varying degree, depending on line of business) that we are currently in a 'hard' or 'tight' global commercial insurance marketplace. According to Marsh's latest Global Insurance Market Index, global commercial insurance prices increased 15% in the second quarter of 2021 – marking 15 straight quarters of rate increases. That's as good as any indicator that the market has been 'hard' for some time.
Read next: "EXTERMINATE" … the underperformers
In a hard market, underwriters must commit to tidying up – the first rule of the KonMari method. With their profits impacted by deteriorating loss ratios across many key lines (for example, marine, commercial auto, and management liability to name a few) and their investment yields stinted by a sustained low interest rate environment worldwide, insurers are under pressure to shore up their portfolios and redefine their value propositions – as explained in my Daleks take over Lloyd's editorial last week.
Next, insurers must imagine their future – the second rule of the KonMari method – and clarify why they want to "tidy up" and what opportunities that tidying will open for them. For example, an insurer might pull out of one line of business, such as aviation, in order to focus more attention, expertise, and capacity on its fledgling cyber line of business, where it sees more potential for growth.
The next KonMari rule is to 'finish discarding first – and thank those items for their service'. Now, I would argue that we've seen a lot of this 'discarding' in recent months. Worldwide, there has been a significant uptick in insurance companies disposing of non-strategic assets, in particular selling to private equity buyers.
Last week, reports came out that Allianz SE – Europe's largest insurer - is discussing a potential reinsurance deal to offload a large block of US life insurance policies with tens of billions of dollars in assets and liabilities. These types of deals – which are happening all around the world - are attractive to insurers as it helps them to manage their risk and reallocate capital elsewhere.
The fourth rule in the KonMari philosophy is to 'tidy by category, not by location'. Of course, insurers are looking to tidy up loss-making lines of business (categories, so to speak). We can see that already through the drastically reduced global capacity in classes of business, like marine hull and cargo insurance.
Read more: Things to remember as insurance goes hybrid
But contrary to Kondo's tips, the insurance industry must also tidy up by location. In the United States, for example, management liability lines of business have become very hard as a result of social inflation and so-called nuclear jury verdicts being handed down in plaintiff-friendly courts. Insurers that are exposed to those lines of business in the US may have some different tidying up to do than those that aren't. The same goes for insurers that provide coverage in areas exposed to extreme weather and natural catastrophes.
According to Kondo, the order in which you tidy is crucial. She advises starting with relatively easy (inconsequential) items like clothes and working through to sentimental items. Again, I would argue there are similarities to point towards in the insurance industry.
Back to mergers and acquisitions, it's not an easy decision for a company to offload a now non-strategic asset. Whether it's a book of business or an entire business, that non-strategic asset had to be strategic at some point, otherwise it wouldn't exist. Therefore, I believe there is sentimental value behind these M&A deals, and they are likely the final step in strategic portfolio tidying, after rate increases, the introduction of sub-limits, stricter underwriting guidelines and so on.
And finally, we've hit 'ask yourself if it sparks joy'. Now, this step may be a little bit of a stretch in tidying up the insurance business, but it does have merit if you think about 'focus' rather than 'joy'. Is your company or your team focused on providing the best expertise and the best possible service to customers? Do you have the talent, the tools, the equipment, and the leadership that you need in order to do that? Or do you need to declutter and find room for new opportunities and innovation? That, I believe, would bring joy to any insurance professional with a genuine passion for the job.